2 BR Cabins in Gatlinburg You'll Never Forget
Any visit to the Gatlinburg area, and the Great Smoky Mountains in general, is likely going to be unforgettable. However, you can ensure that your stay is never forgotten when you choose from the finest cabins in Gatlinburg. Diamond Mountain Rentals specializes in those memorable settings that offer you scenic beauty, luxurious accommodations, and diverse amenities that ensure total relaxation and comfort. If you are looking for 2BR Gatlinburg cabins offering unforgettable getaways, we suggest the following: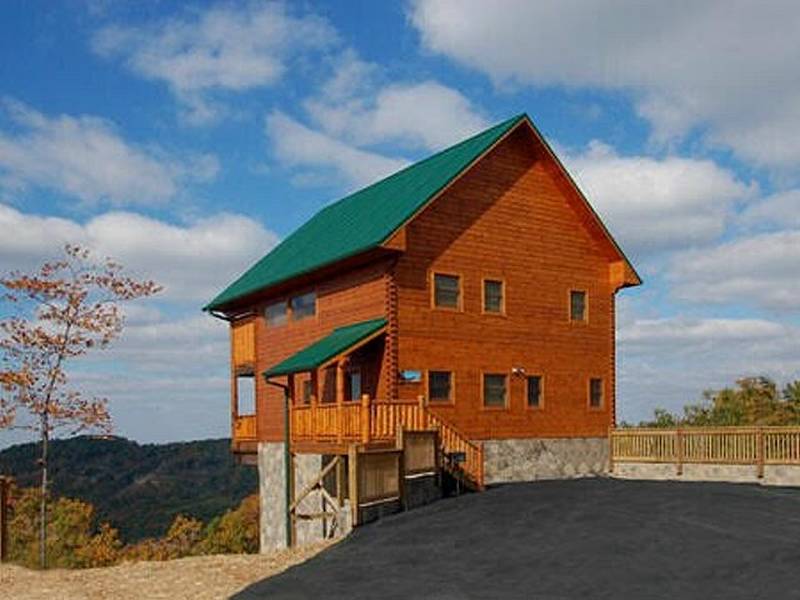 Yep! This Is It! has an unusual name, but you will quickly agree with the sentiment behind it. As part of the ultra-luxurious Starr Crest Resorts, it features the kind of stunning architectural design and décor you might expect. Set along a ridge, it provides non-stop and panoramic views. Whether indoors or out, you enjoy them thanks to the banks of glass on all levels and covered porches on both stories. The upper floor opens to a porch with hot tub and indoors is a fully equipped entertainment room with pool table, table hockey, entertainment system and more. Downstairs is the gracious living room with stone fireplace and enormous glass doors to the porch. Furnished with a hammock, it is the ideal spot to savor starry skies. Each bedroom features a Jacuzzi bath and the entire property speaks of the utmost quality.
If you are eager for more subdued cabins in Gatlinburg, but also want a visit to remember, Spirit of the Mountains stands out as one of the most visually appealing choices. It is done in the classic log cabin style, but it features wraparound porches, amazing décor and a long list of premium amenities. The living room features a large stone fireplace, there is a game room with pool table on the mezzanine level, and an enormous, modern kitchen. It is one of the Diamond Mountain Rentals cabins in Gatlinburg that is but minutes from the famous Gatlinburg Strip, but with your privacy and views, you would never know it. With a hot tub on the deck, Jacuzzi in the master suite and premium electronics throughout, it sets the stage for an unforgettably relaxing holiday.
Of course, there are even subtler Gatlinburg cabins that provide the ideal setting for a wonderful retreat. Heaven Sent is one of those cabins in Gatlinburg that are close to town and yet entirely private and remote. It has an enormous porch that faces out to some of the finest views in the region. Done in a chalet style, it emphasizes coziness over luxury. The stone fireplace in the living room promises warm nights, the roomy modern kitchen and dining area open to the spacious deck where you can savor daily soaks in the hot tub.
There are many Gatlinburg cabins that offer comfort and luxury, but when choosing cabins in Gatlinburg for your next visit, be sure you prioritize. Do you want privacy and luxury? Do you want Gatlinburg cabins closer to town? Maybe it is all about amenities and features. No matter what it is you need, you are sure to find it among Diamond Mountain Rentals' 2 BR cabins.
« Previous
Next »