2 BR Gatlinburg Cabin Rentals Just Right for Families
Families and the Great Smoky Mountains are a perfect combination. With something for everyone, the region offers a good balance of activities for outdoor enthusiasts, shoppers, sightseers and more. This is what makes 2 BR Gatlinburg cabin rentals such a good choice for families who are eager to experience the region. At Diamond Rentals, you will find a diversity of 2 BR Gatlinburg cabins as well as many condos, and each has a lot to offer traveling families and groups. However, there is nothing standard or general about the many Gatlinburg cabin rentals from Diamond Rentals, so we'll take a few moments to look at some of the unique Gatlinburg cabins available to your family during a visit.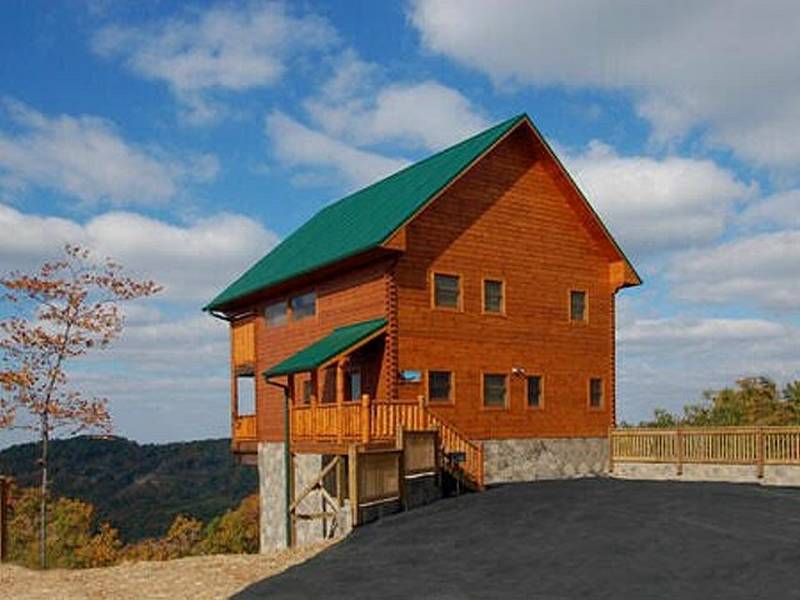 Lil Bit O. Heaven is the perfect 2 BR cabin for the family that loves the outdoors. It is within feet of a mountain river, making it ideal for outdoor and fishing enthusiasts. Savor the amazing views from your own little plot of woodland and meadow, and take in views from your expansive porch. Inside, a blend of rustic and contemporary décor encourages lots of family fun in the large living room (with fireplace), enormous country kitchen and dining area. Close to town it could also be your only destination during a stay.
If you are looking for much larger and more private Gatlinburg cabin rentals, Mountain Magic may be just the thing. Situated above town, it is only ten minutes from the fun and excitement of the Gatlinburg Strip. Multi-leveled, it is a classic log chalet with several spacious decks, two master bedroom suites (each with a Jacuzzi), a game room with pool table, full entertainment system and even an outdoor hot tub on one of the roomy decks. Tucked into a woodland and featuring amazingly spacious and beautifully decorated interiors, it offers a massive family room with fireplace, open kitchen and more.
Of course, many families seeking Gatlinburg cabins for a visit are also delighted to find that some of the finest 2 BR Gatlinburg cabin rentals include condos just moments from town. The 5304 Dawg Patch Condo is one such property and its blend of elegance, space and luxury make it an equal to even the finer Gatlinburg cabins in the surrounding hills. This property offers wonderful views of the mountains but also has a long list of premium amenities that many Gatlinburg cabin rentals can't match. A large outdoor pool features regular swimming plus access to two hot tubs. The interiors include a fireplace in the open floor plan living room, a large and contemporary kitchen equipped with the latest appliances, a game room on the upper level, private decks with views from bedrooms and more.
As you can see, 2 BR Gatlinburg cabins from Diamond Rentals offer families diverse and flexible options. Whether you have a blend of outdoors fans and dedicated shoppers or the entire family just wishes to savor the scenery, you have many great options for comfortable accommodations, and some even welcome your furry family members, too.