25 Free Things to Do in Gatlinburg and Pigeon Forge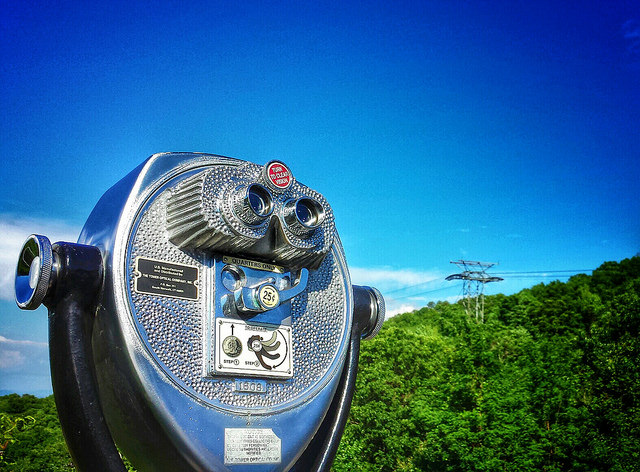 The Smoky Mountains are chocked full of several free things to do in Gatlinburg as well as free things to do in Pigeon Forge. Whether your tastes are focused more towards indoor activities or outdoor activities, there is plenty of fun to go around!
Hike a Mountain Trail
The Great Smoky Mountains are filled with the best hiking trails available. Hiking Trail difficulties range from easy to moderate as well as expert skill. There is a multitude of beauty to capture along your way such as waterfalls, rare species of wildflowers and trees, and unique wildlife sightings.
Walk Around Downtown
Downtown Gatlinburg and Pigeon Forge are great places to stretch your legs and take in the town. There are plenty of pet-friendly things to do in Gatlinburg all while having man's best friend by your side. Bring your pup along on vacation and stay in one of our pet-friendly cabins in Gatlinburg. Take in the sights of Patriot Park and feed the ducks on your afternoon stroll through downtown Pigeon Forge. Be mindful of leash laws and keep your furry friend happy and in your sight.
Go On a Picnic
Place your blanket amongst a field of wildflowers or set up shop next to a river stream. Break open the basket of goodies and unwind with loved ones.
Swim at the Sinks
Among some of the best free things to do in Gatlinburg, we strongly suggest a day of swimming at the Sinks! The Sinks is a giant collective pool of water with shallow to deep grade. Walk beneath the falls and jump from a short cliff. Use caution and always practice safety techniques when partaking in water activities.
Go See a Waterfall
The Great Smoky Mountains has the most beautiful full flowing natural waterfalls. Feast your eyes on waterfalls with heights of 80-100 feet in stature!
Cycle Cades Cove Loop
Cades Cove Loop is the perfect place to explore via bicycle. Cycle your way through nature and take in the active wildlife surrounding you.
Explore Historic Structures
Gatlinburg and Pigeon Forge are quite old in age. Settlements began as early as the 1700s. Explore the living museum that is the Smoky Mountains and add visiting historic sites to your list of things to do in Gatlinburg and your list of things to do in Pigeon Forge.
View Wildlife
There is something magical about strolling through the park and stumbling upon a white-tailed deer jumping a fence or an elk standing proud. Have your camera handy, you never know what types of wildlife you'll encounter!
See a Grist Mill
Cades Cove has four standing Grist Mills that are naturally preserved in time. The naturalists used the Grist Mills to grind corn. Cornmeal was a staple in the diet of early settlers in the Smokies.
See the Views From Clingmans Dome
Clingmans Dome has substantial views that sprawl for days. Try to plan this trip on a clear day in order to see far in the distance. It often rains  due to the elevation at Clingmans Dome, so don't forget your rain jacket!
Here are a few other things to do if you would like to add them to your itinerary:
Watch a Sunset at the Overlook

Tube down a river

Play at Greenbriar

Visit Arrowmont

Walk through the Arts and Crafts Community

Learn about the Smokies at Sugarlands Visitor Center

Auto Tour Newfound Gap

Geocaching

Wake up with the sunrise

Enjoy breathtaking views of the mountains

Adults 21 and over can taste moonshine at local distilleries

Watch handmade candy making

Stargazing in the Smokies

Capture your Smoky Mountain moments on camera

Visit the Walker Sisters Farm
If you happen to get caught exploring on a rainy day, don't despair! There are plenty of rainy day activities amongst these lists. A little rain never hurt, right. You can still experience auto touring, photography and even beautiful sunsets!