5 Cabins that are Perfect for any Group Size
Whether you are looking for a cozy cabin for two or a cabin large enough to accommodate a large group of friends, family members or coworkers for a corporate retreat, Diamond Mountain Rentals offers a variety of Gatlinburg cabins that range in size to accommodate most groups! Below is a list of five cabins in Gatlinburg that feature different sizes to give you an idea of what luxurious Gatlinburg cabin rentals are offered. Conveniently browse our website by the number of rooms you are looking for or call our friendly and knowledgeable staff today and allow us to help you find the right cabin for you! With nearly 100 cabins to choose from, Diamond Mountain Rentals offers one of the best selections of affordable cabins in the area.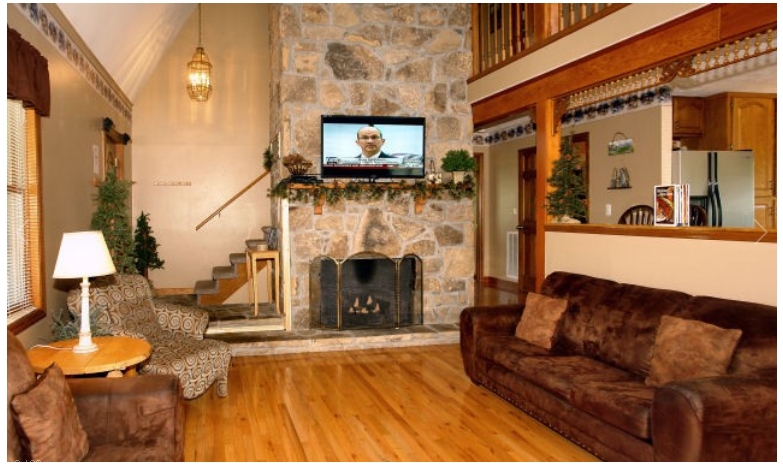 Black Beary Lodge
This spacious six bedroom cabin features a unique country elegance by design and is large enough to accommodate groups as large as 16. With four bathrooms and all the necessary amenities and more, this cabin comes loaded with everything you need to create an unforgettable getaway in the Smokies!
Night Lights
This romantic cabin offers spectacular views of both the mountains and downtown Gatlinburg! Settle into this cozy cabin for a lovely weekend for two this spring.
The Cornerstone
The beauty of this stone cabin is only matched by the stunning views that will surround you. Enjoy a vacation in the Smoky Mountains in this spacious cabin that can sleep up to 22 adults. The six bedrooms, five bathrooms, and large living and dining areas provide plenty of space to spread out and relax for a great getaway with friends and family! Take in the stunning views while surrounded by the most amazing scenery and settle in for a memorable time in this beautiful cabin!
Honey Bear Hideaway
This two bedroom, two bath cabin sleeps six people comfortably and is perfect for your next family vacation! Honey Bear Hideaway is pet friendly so you can bring a pet along to join in on the fun as well. A vacation in this cabin is one your kids will talk about for years to come!
Mountain Fantasy
With a unique victorian style design, this large cabin features one bathroom for each of the three king sized bedrooms providing a great level of privacy for its guests. Combining this with its large decks, additional half bath, convenient location and amenities, there isn't much more you could ask for in a cabin!