5 Reasons a Cabin is Better than a Hotel Room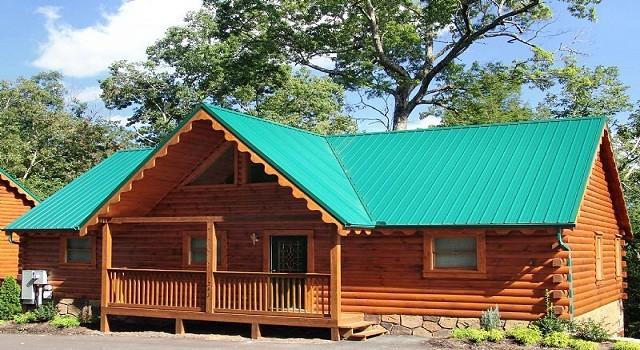 Choosing the right place to say can make or break your vacation. There is nothing worse than having a cranky family crammed into somewhere they do not want to be. While hotel rooms can be nice for a trip to a big city, if you're visiting the Great Smoky Mountains, a cabin is the absolute best place to stay. Here are the top five reasons renting one of our Gatlinburg cabins is better than staying in a hotel.
1. Value.
When you pay for a hotel room, what are you really getting? Is one tiny room really worth all of that money? For about the same amount as you would pay for a hotel, you and your family could share an entire cabin. With Diamond Mountain's fall specials you can even save money and get a free night!  
2. Space.
Do you really want to be cooped up in a cramped hotel room? Our two bedroom Gatlinburg cabins are over seven times as large as the average hotel room! With multiple bedrooms, bathrooms and a spacious living room, you have all the space you could possibly need.
3. Mix of Privacy and Togetherness.
If you stay at a hotel with your family, you will have to choose between being split up among a number of rooms or being crammed into one. In contrast, a cabin provides the perfect mix of privacy and togetherness. Parents and children will have separate bedrooms and bathrooms, but they can also spend time together in the cabins' kitchen, family room or game room.
4. Amenities.
Is a lousy coffee maker really an amenity? Unlike hotels, our Gatlinburg cabins are like homes away from home with cable television, jacuzzi tubs, washer/dryers, charcoal grills, and fully furnished kitchens.  
5. Location
Hotels are rarely in scenic locations, but our condos offer enchanting views of the Great Smoky Mountains. When you stay at Diamond Mountain Rentals you'll be able to get away from it all in a quiet and peaceful setting. However, our Gatlinburg condos are also only minutes away from downtown, so you'll never feel isolated. Visit our Gatlinburg Cabins page to see all of the great properties we have to offer!