5 Reasons Cabins are Better Than Hotel Rooms
Are you planning a mountain vacation this summer? If you're planning on bringing the family, you'll need to find spacious lodging to accommodate the group. Family lodging can be tricky with reserving multiple rooms while trying to find discounts and deals. You want your family to have a nice, safe place to stay during your vacation. Why not rent a Gatlinburg cabin instead? It will feel like you are right at home with luxurious amenities, multiple bedrooms and unbeatable location.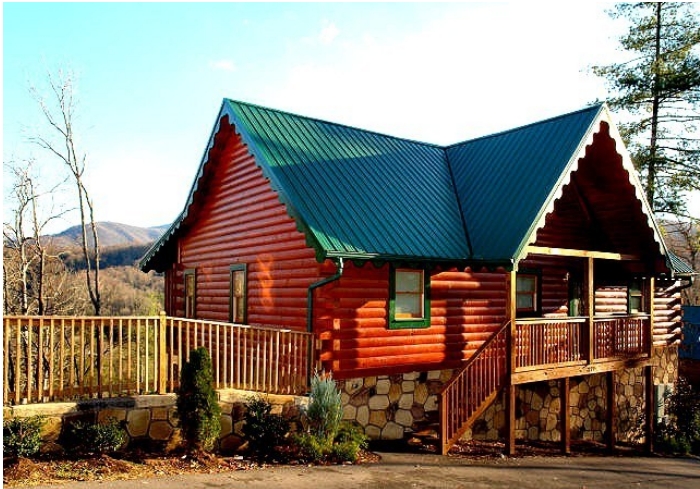 Here are the 5 reasons cabins are better than hotel rooms:
Space
You can't beat the space in Gatlinburg cabin rentals. Hotel rooms are often cramped with limited space for privacy. Enjoy a luxurious cabin in the mountains with multiple bedrooms, lofts, decks, etc. Each child can have their own bedroom and enjoy a vacation without being cramped in a small hotel room. Our cabins vary in size; however, our smallest cabin is still bigger than an average hotel accommodation.
Amenities
Our Gatlinburg cabins have the best amenities in town! Do you love taking a dip in your very own hot tub after a day of hiking? Or making a homemade meal in your fully equipped kitchen? Participate in family game night with your pool table! Our cabins have top of the line amenities, not offered in local hotels. Read more about our desirable amenities, located in the description of our cabins.
Location
Experience the mountains from where you should--the mountains! That's right; our cabins are secluded in the Smoky Mountains! Wake up every day to a view of the Smoky Mountains, right outside your door! Not only are the cabins in the mountains, but they are only minutes away from downtown Gatlinburg! Get the best of both worlds in our conveniently located mountain cabins this summer! You won't miss a beat!
Money Saving
Overall, cabins are a money saver. Your very own kitchen and multiple bedrooms? That alone can save hundreds of dollars. Dining out for every meal can add up quickly. Luckily, our cabins have fully equipped kitchens so you can make meals, prepare snacks and more. You'll get more for your money with the overall lodging accommodations in a mountain cabin! At Diamond Mountain Rentals, we offer incentives for renting with us, including a fun pass to local attractions. Find out how you can save money on your summer vacation!
The View
A room with a view? How about an entire cabin with stunning views of the Smoky Mountains? Our cabins offer breathtaking views from the privacy of your own porch! Take a dip in the hot tub and breathe in the mountain air! The view is yours to enjoy for your summer vacation in the Smokies! Tweet us your photo @DMRCabinRentals for a chance to be featured! We would love to see the views from your cabin!
Book your summer cabin with us today! Find out for yourself why cabins are better than hotel rooms!
« Previous
Next »