5 Things to Look for in Great Gatlinburg Cabin Rentals for Your Next Vacation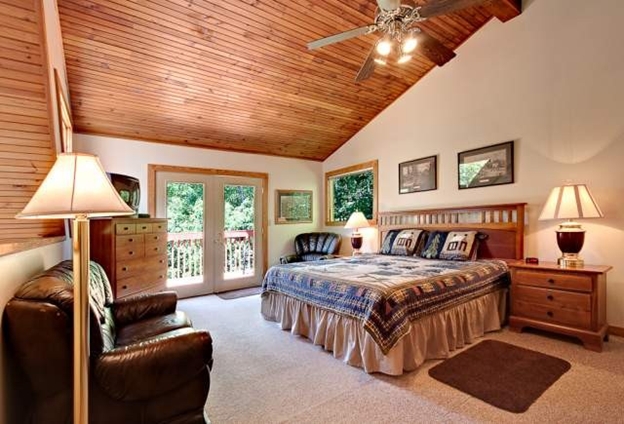 The Smokies is the perfect place for your next vacation, and the perfect vacation wouldn't be complete without a great place to stay! Come cozy up in a cabin this winter during your visit. Diamond Mountain Rentals offers a variety of luxurious cabins in Gatlinburg, but to help you narrow down which one is right for you, we have compiled a list of 5 things to look for in great Gatlinburg cabin rentals for your next vacation.
Cleanliness
First and foremost, cleanliness should be at the top of your list when looking for a place to stay. Cleaning your cabin when you arrive should be the last thing you have to worry about upon arrival. Enjoy a worry free vacation this winter in one of our clean, cozy and comfortable cabins in Gatlinburg this winter!
Spaciousness
Invite the whole family along for a great vacation in the Smokies and still have plenty of room to spread out. With cabins ranging from one-bedrooms to cabins large enough to sleep 18 or more, Diamond Mountain Rentals offers cabins for everyone and spaciousness shouldn't be something you have to sacrifice to enjoy time with your loved ones. Spread out, relax and unwind in one of our cabins today!
Location
Convenient location to all the wonderful things in the Smokies is one of the best parts about staying in a Gatlinburg cabin rental through Diamond Mountain Rentals. Take advantage of the convenient location to downtown Gatlinburg or the surrounding areas, while enjoying the seclusion and tranquility of being nestled deep in the Smoky Mountains. You truly get to experience the best of both worlds!
Views
What would a trip to the mountains be without some amazing views during your stay? Come soak in the spectacular views and stunning mountainous views that will surround you during your stay. Take in the picturesque landscape from the comfort of your Diamond Mountain cabin rental, while taking a relaxing dip in the hot tub or while sipping a cup of coffee from the deck.
Amenities
In addition to cleanliness, packing up the whole house when you come to stay in a cabin in the Smokies is another thing you shouldn't have to worry about. With fully equipped kitchens that are packed full of all the necessities you'll need during your stay and the most plush and comfortable furniture, you will feel right at home during your mountain getaway. Enjoy some friendly competition in the game rooms or relax by a roaring fire. No matter how you decide to spend your time, this is sure to be a trip you'll never forget!