5 Tips to Help You Plan the Perfect Mountain Getaway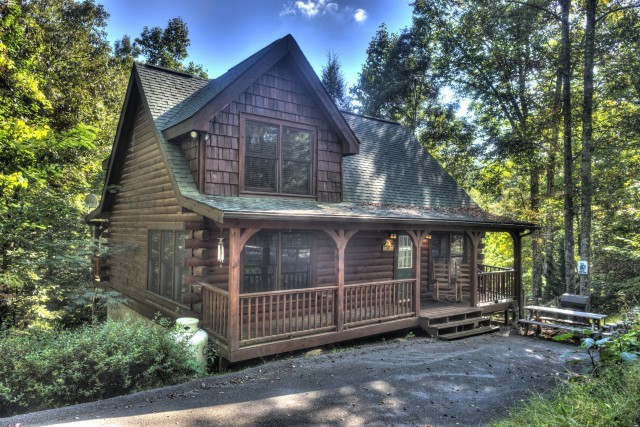 Diamond Mountain Rentals is here to help you plan the perfect mountain getaway! We have provided you a list of 5 tips to help you plan a magical escape to Gatlinburg this winter.
Perfect Place to Stay
With beautiful and luxurious Gatlinburg cabin rentals, Diamond Mountain Rentals should be your first stop in the planning process. Allow our courteous and knowledgeable staff guide you to the perfect place to stay that meets all your needs in one of our spacious cabins in Gatlinburg. Take advantage of some of the year's best rates and combine that with our Diamond Deals for an affordable vacation this winter!
Quality Time with Loved Ones
Invite your friends and family along for a wonderful vacation together! Gatlinburg and its unique atmosphere is the most perfect spot to enjoy quality time with your loved ones. Whether you are out exploring all that Gatlinburg has to offer or cuddled up together in one of our Gatlinburg cabins, this trip is going to be filled with memories that will last a lifetime.
Take in the Surroundings
Outstanding views will surround you throughout your entire stay in the Smoky Mountains. Soak in these views from the deck of your Diamond Mountain Rentals' cabin, while enjoying a hike through the national park or while coasting down the mountain on the Gatlinburg Mountain Coaster. No matter how you fill your time while visiting the Smokies, the amazing sights, smells and sounds of nature will surround and amaze you.
Get Out and Explore
There are so many wonderful things to see and do in Gatlinburg and in the surrounding areas. Get out and explore not only the beautiful hikes through the national park, but also the great shopping establishments, delicious fine dining restaurants and thrilling attractions.
Time to Relax
Although it is intriguing to try to get out and explore as much as you can, don't forget to take some time to relax in between all the exciting adventures you will embark on. Our cabins offer an inviting atmosphere, plush furniture, roaring fireplaces and relaxing Jacuzzi and hot tubs. Combine all of these things for a perfect place to relax and unwind during your getaway to the Smoky Mountains!
Call Diamond Mountain Rentals today and we will help you plan the perfect mountain getaway to the Smokies! Come relax in one of our cozy cabins, explore the vast mountains, take in the spectacular surroundings and most importantly spend time with loved ones with the help of Diamond Mountain Rentals this year!