Best Attractions Near Our Gatlinburg Cabins: Free Concert with Survivorman Les Stroud June 24!
We always recommend booking your stay in our Gatlinburg cabins a few weeks, or even months, ahead of when you wish to stay – but this summer, you may want to reserve your favorite vacation getaway a little earlier! On June 24, Gatlinburg will be host to a free concert by "Survivorman" Les Stroud at the Ole Smoky Moonshine Holler. This show is one you won't want to miss!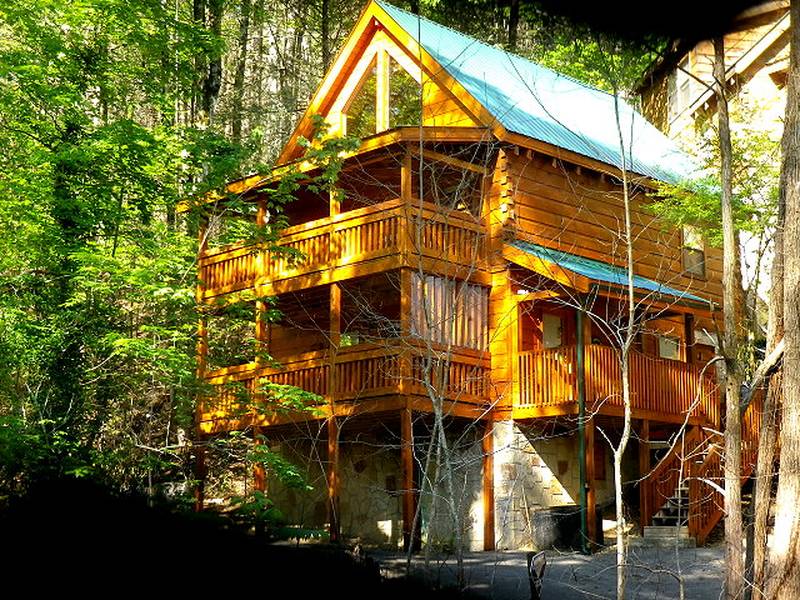 Book Your Gatlinburg Cabins Early for June 24
Our cabins in Gatlinburg fill up fast in the summer months! Gatlinburg is host to ongoing street fairs, the huge Gatlinburg Farmer's Market, and more during the warmer weather. If you want to see Les Stroud at this free concert, it's best to book your stay as soon as possible. You'll be able to enjoy everything from walks around the Arts and Crafts Community, free rides on the trolley, the Gatlinburg Mountain Coaster, and more! Check out the Les Stroud concert after tasting some of Ole Smoky's best moonshines, as well as some new flavors.
Relax in Your Luxurious Gatlinburg Cabin After
Want to be right in the middle of the Gatlinburg fun, but still feel as though you have a secluded getaway? Check out Creekside, one of our most popular cabins in Gatlinburg. Located just 3/10ths of a mile away from downtown, this is the best of both worlds! The secluded, tree-filled area where the cabin is located helps you have a quiet and private vacation, while you can easily walk to all these events. The cabin itself is loaded with luxury amenities, such as a private hot tub, a whirlpool tub in each bathroom, a gas fireplace, a pool table in the game room, and more!
Gatlinburg Fun for the Whole Crew
Even if part of your group isn't coming to enjoy the free Survivorman show, there is still plenty for them to do! They can hang out at the cabin, hike or zip line through the National Park, take a quick drive to Pigeon Forge to see Dollywood and the Dixie Stampede, and more. Gatlinburg in the summer is filled with one-time shows and night time fun, so be sure to invite the whole crew. Our cabins can sleep huge groups or small families, and all feature the same luxurious amenities to make your stay refreshing.
Booking Your Stay in Our Cabins in Gatlinburg is Easy!
When you find the right cabin for your June 24 stay, just scroll down to the calendar and select the dates you wish to stay. Then book it, fast! These dates won't be open for long. Les Stroud fans and summer vacationers alike all know the convenience, affordability, and fun of staying in our cabins in Gatlinburg. You and your group will always have a place to retreat to, to cook meals if you wish to stay in, to have a blast without spending an extra dime, and plenty of room to give each other space. Make our Gatlinburg cabins your yearly getaway, and be sure to stop by for the weekend of June 24!