Bring the Whole Family Along for an Unforgettable Trip to the Smokies
Gatlinburg is filled with fun and exciting adventures that the whole family will enjoy during your stay! Bring the whole family along for an unforgettable trip to the Smokies. Your pets are like family too so let them tag along for the fun as well.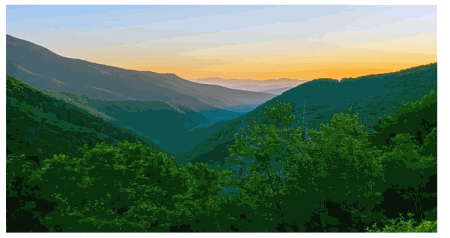 Diamond Mountain Rentals recognizes the importance of family, even the furry members! Plan a stay in one of our pet friendly cabins in Gatlinburg and embark on an adventure in the Smokies that will create lasting memories. Come spend quality time together nestled deep in the Great Smoky Mountains. Curl up by the indoor or outdoor fireplaces, take a relaxing dip in the hot tub and gaze at the spectacular views from the deck of your cabin, or take part in some friendly competition in the game room.
While some of your best memories will be made by spending quality time together in pet friendly Gatlinburg cabin rentals, be sure to check out these pet friendly activities as well.
Hike the Great Smoky Mountain National Park
Pets are welcome on two trails in the national park. Embark on a 1.9-mile hike from the Sugarland Visitor Center to the outskirts of Gatlinburg, TN on the Gatlinburg Trail. Oconaluftee River Trail is the second option. This 1.5-mile hike takes you from the Oconaluftee Visitor Center to the outskirts of Cherokee, NC. Dogs are also allowed in the campgrounds, picnic areas, and along roads, but must be kept on a leash at all times.
Gatlinburg Sky Lift
Take a ride up the mountain on the Gatlinburg Sky Lift and enjoy vast views of the mountains and downtown Gatlinburg. This Gatlinburg attraction allows owners to bring their dogs along for the ride.
Paws and Claws Pet Fashion
Located in the heart of downtown Gatlinburg, pop in and treat your furry friends to some pet fashion on your trip.
Dine with your Dog
Gatlinburg is home to many options for you to bring your dog along for dinner as most of the restaurants feature outdoor patios that allow pets. Howard's Restaurant serves steaks, gourmet hamburgers, trout and chicken, all at an outdoor patio overlooking a creek. Pets are permitted on the patio only. For a meal that's a little quicker, enjoy some fairground style food, including a foot-long corn dog or a sausage sub sandwich from Fannie Farkle's, a downtown establishment that offers arcade games inside as well as delicious food that you can order right from the sidewalk.