Enjoy These Fabulous Amenities When You Stay in One of Our Gatlinburg Cabins
At Diamond Mountain Rentals, we take amenities seriously. All of our Gatlinburg cabin rentals have top of the line amenities in every cabin to serve all of your necessary relaxation purposes. Whether you are seeking a simple retreat from the world, looking to melt away in a hot tub or you don't want to miss out on major sports events; we've got your back! Our Gatlinburg cabins are equipped with all the necessities to offer you a rejuvenating, relaxing experience. Book one of our outstanding cabins in Gatlinburg, sit back, relax, and unwind with us. We are here to be your home away from home!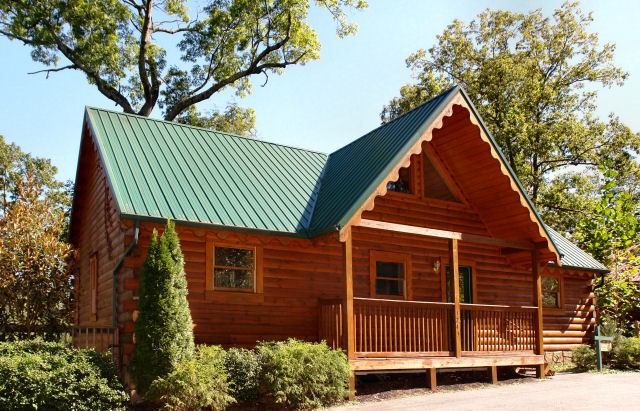 Soothing Hot Tubs
Soak your cares away in a soothing hot tub overlooking jaw-dropping views of the Smoky Mountains. We have multi-person capacity hot tubs with favorably warm temperature control. Rushing jets and helpful underwater illumination will assist you with the relaxation process. Some hot tubs even come with cup holders and built-in slopes for back and neck support. Unwind and leave your worries behind you.
Jetted Jacuzzi Tubs For One or for Two of You!
Our deep jetted jacuzzi tubs are perfect for long soaks indoors. Our jacuzzis are suitable for one or two people to enjoy. Soak alone or enjoy the bubbles with your sweetie. Light a candle, play your favorite music, and let all of your cares slip away in the water and down the drain. Emerge feeling rejuvenated and ready to take on the Smokies!
Wondrous Mountain Views to Impress in our Gatlinburg Cabins
The Smoky Mountain skies are unlike any other. The days are bright and the sunshine dances on the leaves in the breeze. As the day comes to a close, don't miss the sunset! Smoky Mountain sunsets are spectacular in color. The sun drips between the valleys in an unexpected way. When night falls, stargaze from the deck and try your hand at counting the sparkles, it is seemingly impossible but fun to try. Find constellations and the occasional shooting star! If you're an early riser, bring your coffee to the porch and take in the sunrise. If you're not an early bird, you'll want to make an exception. The skies wake up in a unique way, with flickers of gold and brushstrokes of red and orange - so inspiring!
Flat-Screen Tv's: Never Miss Your Favorite Show or Featured Sports Event on Vacation Again!
Some of our Gatlinburg cabins offer top-grade flat-screen Tvs with cable or satellite connections. Never miss your favorite television show or sports event again on vacation! No need to go downtown and sit elbow to elbow in a sports bar. Stay in and have prime seating without missing an inning, quarter or half time show!
Internet/WiFi: Stay Connected (If You Choose to Be!)
Have all the joys of social media, texting, phone calls and streaming from your electronics while in a remote cabin! Never miss a status update, text message or important call while away vacationing in the mountains (or you can turn them all off and enjoy the silence!) The Gatlinburg area has several cell phone towers to ping from, and our Gatlinburg cabins are well equipped with easy to access internet and WiFi connections. You can disconnect from the outside world if you choose and get away from it all. Unplug from the distractions of life in a cabin in Gatlinburg!
Pool Tables and Gaming Equipment for the Gamers at Heart
Play a friendly game of pool or 9-ball with other guests in your cabin. We offer several cabins with full sized and regulation sized pool tables.
Some cabins have additional gaming equipment such as board games, poker tables, foosball tables, etc.
Fully Equipped Kitchens with All the Bells and Whistles, Even Dishwashers!
Dine in and skip the takeout food and sit down restaurant atmosphere. Our cabins are established with properly equipped kitchens with just enough to help you prepare a home cooked meal for the whole gang! Cleanup will be a breeze with a few helping hands and a quick wash in the dishwasher.
Gas and Wood Burning Fireplaces Set the Mood for a Relaxing Night In
Set the mood in your cabin with the ambient glow of a burning fire. Light a gas or wood burning fireplace, and let the flames hypnotize you into utter relaxation.
Privacy: Feel Alone and On Top of the World
Book a secluded cabin in the Smoky Mountains and enjoy a more private getaway. With wooded surroundings, you can relax in the utter silence and solitude of the majestic mountains. Feel alone with your loved ones and be at peace in solitude on top of the world.
Diamond Mountain Rentals has an amenity for every need, for everyone. Book your next Smoky Mountain getaway, and enjoy a different kind of "vacation" or "staycation" in a cabin in the woods.