Escape to These Cozy Gatlinburg Cabins
In today's hectic life, every once in a while we just need to get away from it all to reconnect, relax and rediscover the simple joys of being with loved ones and enjoying nature. The cozy cabins in Gatlinburg offer a unique mixture of quiet and activity that makes for the perfect vacation.  But, with so many different types of cabins in the Smoky Mountains, how do you choose which one best fits your needs?  There are some simple questions to ask yourself that will give you a great head start on your search for the perfect Gatlinburg cabin.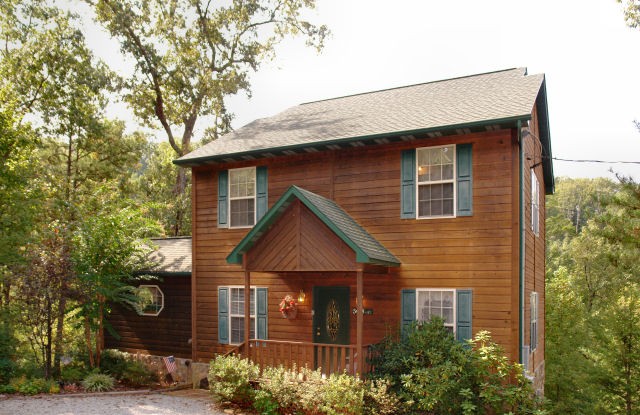 Fun Gatlinburg Cabins for the Entire Family
One consideration when choosing a cabin is whom exactly you need to accommodate.  A cabin that is perfect for a couple might prove problematic for a family with young children.  For a great kid-friendly cabin, look for something that offers lots of entertainment within the cabin so no one gets bored while the grown-ups are trying to relax. A fantastic option is the kid friendly cabin called Serenity.  This large cabin comes equipped with a pool table, hot tub, large deck and a special space filled with stuffed animals and children's books.
Romantic Gatlinburg Cabins Minutes From Downtown
In real estate, location is one of the most important concepts and the same goes for your vacation rental. Location is crucial to the success of your trip, and there is one overarching concept when it comes to finding the right cabin: Do you care more about proximity or seclusion?  
If you're going to spend most of your time exploring and don't want to waste precious time getting to the attractions, you'll want to look at cabins that are super close to the action.  Tina Marie's is a cozy cabin that is just minutes from downtown.  Perfect for a couples retreat, this romantic Gatlinburg cabin features a fun pool table, a heart shaped whirlpool tub in the loft bedroom and an outdoor hot tub.  
Small and Sweet or Bright and Open?
The word "cabin" often evokes images of small spaces, dim lighting and pioneer-style furnishings, but in Gatlinburg, that's not always the case.  Aesthetics can make or break your vacation, so you want to consider your taste when choosing a property. If you want to go all in with the traditional cabin theme, check out Lazy Bear.  With its wood-clad ceilings, floors and walls and homey rooms, this is a very traditional feeling cabin that you won't want to leave. This cabin is perfect for a small family or two couples traveling together.     
No matter what your cabin wish list includes, you'll be able to find the ideal Gatlinburg cabin rental for your vacation in the Smoky Mountains.