Exploring Gatlinburg's Haunted Places
Many associate the Smoky Mountains with its diverse wildlife and scenic beauty; however, when the crisp autumn air sweeps through the mountains, residents tell stories, often passed down through the generations, of the mysterious side of the Smokies.
Many stories circulate in Gatlinburg about odd occurrences and eerie encounters. Several of these stories pertain to historic sites and older businesses in the city, which is not surprising given that witches, haints, and all manner of supernatural beings lurk within Appalachian folklore.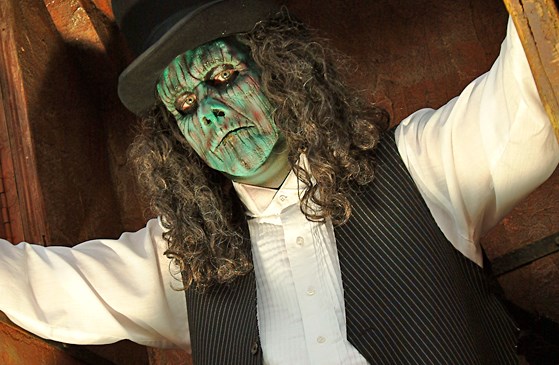 However, some residents still claim the legitimacy of these stories, even saying they experienced supernatural events themselves. Given its mysterious past, the Smoky Mountains provides a perfect backdrop for fun, haunted adventures.  Below is but a few of the spooky, blood-curdling activities available in the Gatlinburg area.
Ghost Walks
Ghost Walks, such as Haunted Ghost Tours of Gatlinburg, blend historical accounts of life in the Smokies with interactive storytelling. A guide steers you through the history of the area and explains the most notorious haunted hotspots in Gatlinburg.  Anyone with an interest in ghosts, hauntings, and mountain lore will appreciate these walks.
Ripley's Haunted Adventure
This is no ordinary haunted house. This haunted establishments engages all of your senses, creating a unique, hair-raising experience for the whole family. In October, Ripley's Haunted Adventure increases the scares during Fright Nights, with shows starting nightly at 6:00 pm.
Mysterious Mansion
Gatlinburg's oldest haunted house does not disappoint.  Navigate your way through this 20th century mansion, and find the secret passageways to move on to the next room. It's a house full of scares and eerie decor. Just remember, once you enter, there's no turning back.
These are only a few of the scary places to visit in Gatlinburg. If it's your first visit to the area, feel free to ask locals for locations to haunted places, as many have their own personal stories and experiences to share. And, who knows, maybe you'll encounter your own haint during your travels.