Family Snow Tubing Adventures - Start Here in This Gatlinburg Condo
Looking for a great family winter vacation? How about bringing the family to Gatlinburg, TN, for a snow tubing adventure? Ober Gatlinburg is one of the best places to experience the thrill of snow tubing in the Gatlinburg area. So pack up the car and the family, and head this direction. Tons of fun await you!
Family Accommodations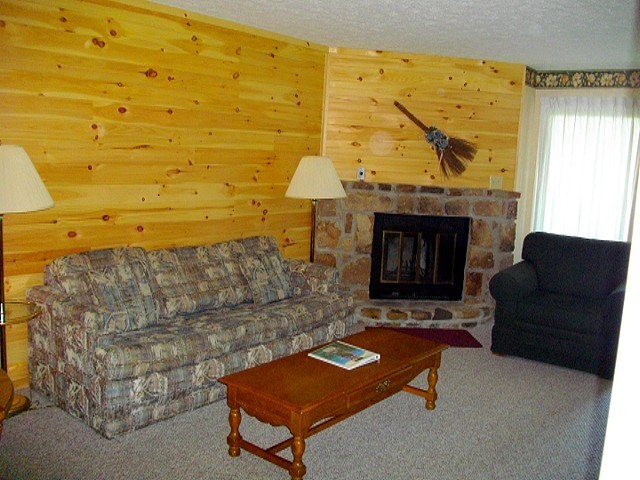 Finding a place to stay while you're on vacation can sometimes be a challenge. You need something comfortable and roomy enough for the whole family. But you also want it to be conveniently located near the attractions that you're interested in. After all, you don't want to spend your whole vacation in the car, right?
That's where Diamond Mountain Rentals comes in. They have a great selection of Gatlinburg cabin rentals in the area, including some Gatlinburg condos that are perfect for a family snow tubing adventure. They're happy to help you out when you give them a call. Take a look at Ski View Condo #205 as an example of what they have to offer, and then pick up the phone and give them a call.
Great Location for All the Fun!
Ski View Condo #205 is a 2 BR, 2 BA condo located just one mile from Ober Gatlinburg - one of the best places in Gatlinburg for winter fun. In addition to the two bedrooms in this Gatlinburg condo, you'll find a sleeper sofa in the living room. That should give your family plenty of room to spread out and get comfortable.
This condo has a fully equipped kitchen - just the thing for whipping up a hot meal after a day on the snowy slopes. And the gas fireplace in the corner of the living room is a great bonus and will be much used as you all thaw out from your snow tubing adventures. You might even be able to dry your socks out!
Added Fun for Little Ones
This Gatlinburg condo also gives you access to clubhouse amenities such as an indoor pool, game room, hot tub and sauna. After spending a day on the slopes, a dip in the hot tub might be just what the doctor ordered. And kids always want to swim, don't they? They'll enjoy splashing in the indoor pool, which is open year around. This condo also comes with a Free Fun Pass, which Mom and Dad will appreciate. It gives you discounts for many of the attractions in the Gatlinburg area.
Make Reservations Early
With all this fun ahead of you, you wouldn't want to miss out by waiting too long to make reservations. Give Diamond Mountain Rentals a call today and reserve Ski View Condo #205 or one of their Gatlinburg cabin rentals for your family's winter snow tubing adventure. Don't forget to pack extra mittens for the kids. Someone is bound to lose one on the slopes!