Featured Cabin: Chasing Moonbeams
Welcome home to our featured cabin of the month, "Chasing Moonbeams". This Gatlinburg cabin is special for many reasons. In this blog, we will highlight the features this cabin offers and explain what makes it unique. If you're looking for the perfect Gatlinburg cabin rental for this fall, this may be for you! Let's divide it's features into categories.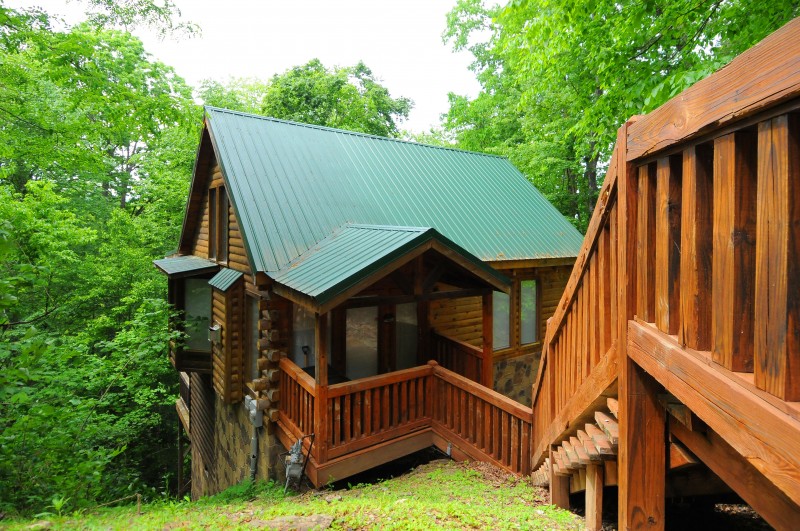 Size and Location
This rental is perfect for one big reason: its proximity to the "strip" in downtown Gatlinburg! "Chasing Moonbeams" is approximately 1.3 miles from downtown! However, this cabin is secluded and private, away from the parkway. That sounds like the best of both worlds in our opinion! This log chalet is a one-bedroom, cozy cabin with a loft bedroom! The cabin sleeps two comfortably with the options for pets! Yes, this cabin is pet friendly! Don't leave your beloved pet behind this fall.
Amenities
This rustic, secluded cabin has all the amenities you could ask for! With central A/C and heating, 2 fireplaces for chilly nights, a private hot tub, a fully equipped kitchen, charter cable, a flat screen TV and beautiful wooden porch. On those chilly evenings, make your favorite warm drink, put on your warmest socks and wrap yourself in a cozy blanket. Your beautiful wooden porch is one of the best amenities this cabin has to offer! Enjoy the sights and sounds of fall from the comfort of your luxurious Gatlinburg cabin.
Reserve your stay at one of Gatlinburg's best pet-friendly cabins! Not only is "Chasing Moonbeams" known as one of the area's best pet friendly cabins but also one of the most affordable rentals! Does it get any better than that? Book your stay and experience Gatlinburg in the fall!