Featured Cabin: A Cozy View
Imagine cozying up to this view on your summer vacation. Our featured cabin 'Cozy View' is the perfect mountan chalet for a weekend getaway.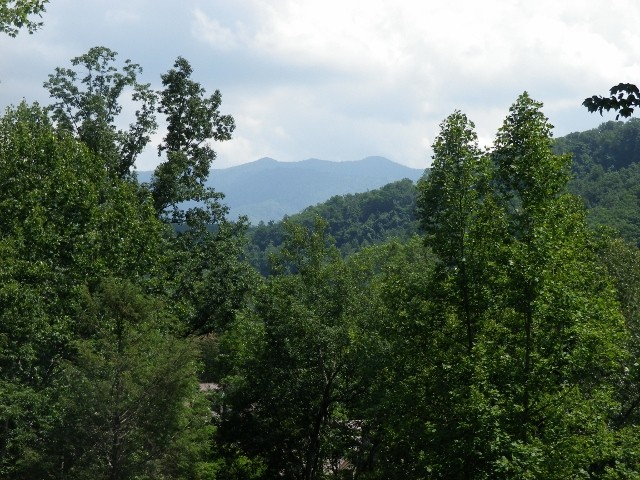 This cabin lives up to its name with cozy accommodations and breathtaking views of the Smoky Mountains. Enjoy the privacy and serenity of the mountains while staying only 5 minutes from the attractions in downtown Gatlinburg. Enjoy the hustle and bustle of Gatlinburg by day and relax on your very own porch immersed in nature by night.
Our beautiful 'Cozy View' offers more than views of the Smokies and close proximity to downtown Gatlinburg. This cabin offers a large hot tub, gazebo, internet and a fully equipped kitchen.
For your enjoyment, this cabin offers a foosball table and cable television!
After a long day of exploration in the Smoky Mountains, come home and unwind in your mountain cabin! Make dinner in your very own kitchen and save money on dining expenses! Play a round of foosball or lay down on the couch and watch a movie with your family and friends. You will feel right at home in our 'Cozy View' cabin in the mountains. 
The summer is the perfect time to plan your Smoky Mountain vacation. The kids are out for the summer; the weather is warm; and the trails are calling your name! Finding a place to stay during your vacation can seem like a daunting task. At Diamond Mountain Rentals, we offer luxurious cabin rentals at an affordable price. Save money and bring the family to a spacious mountain cabin! Our cabins are located in the heart of the Smoky Mountains with attractions and activities at your disposal!  
At Diamond Mountain Rentals, we offer a wide variety of cabin rentals to accommodate a weekend getaway or a family reunion. Book your cabin today and experience the Smoky Mountains the right way this summer!