Find Paradise in Cabins in Gatlinburg
Though the late John Denver said that West Virginia was his idea of "almost heaven", many agree that the Smoky Mountains area in Gatlinburg, Tennessee is equally divine. If you are eager to see why millions head to the region each year, you'll want to plan a getaway of your own. Though Gatlinburg offers fine hotels, one of the best ways to experience the paradise that is the Smoky Mountains is to stay in a private and tranquil cabin of your own. At Diamond Mountain Rentals, you can find cabins in Gatlinburg that put you close to many of the finest attractions and activities, and which can also provide a heavenly little world of their own.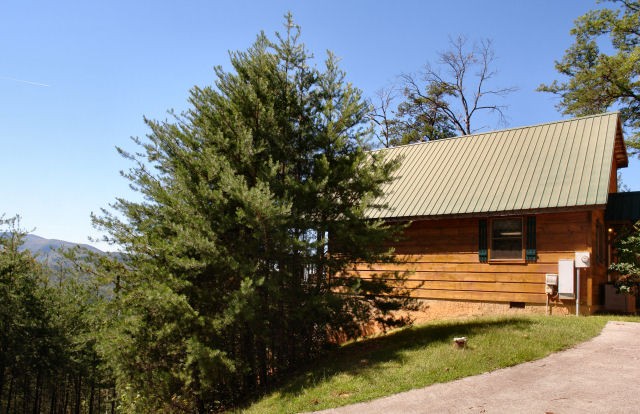 Gatlinburg Cabins that Feel Like Heaven
Let's start with a look at the Gatlinburg cabins ideally suited just for two, or for small families. There is the charming 1BR Tina Marie's that offers 1,000 sq. ft. of living space, loft king bedroom, covered deck with hot tub and outside gas fireplace. You can also enjoy the outdoors with the included charcoal grill and rocking chairs that make taking in the sights even more pleasurable.
Tina Marie's is a perfect romantic getaway, with its master suite's heart-shaped Jacuzzi. High speed Internet and proximity to everything to do in Gatlinburg makes this Diamond Rentals cabin easily one of the Gatlinburg cabins that closely resembles paradise.
If you need a bit more space in one of our dreamy Gatlinburg cabins, there are other options like Above the Mist. Larger, and with four spacious bedrooms, it offers 2200 sq. ft. of living space. This true log chalet offers the appeal of a log home with a much larger and more elegant style. Just a short drive (3.5 miles) from the Gatlinburg Strip, you'll love this cabin - it's one of our most stunning cabins in Gatlinburg. One of its main amenities is its large game room. You'll also appreciate the indoor sauna after a big day exploring Great Smoky Mountains National Park.
As you can see, there are Diamond Mountain Rentals Gatlinburg cabins that are destinations all to themselves. Whether it is you on your own, just the two of you, the entire family (including the pets), or a gathering of many people, you can find truly idyllic cabins in Gatlinburg to enjoy. Whether you choose them as your exclusive destination or because they put you so close to the major attractions (such as the national park, Dollywood, or the popular activities like rafting, shopping and more), they can be quite heavenly and guarantee an unforgettable adventure.