Gatlinburg Cabins Only 5 Minutes from Ober!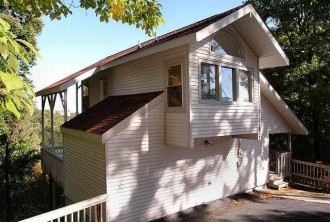 Are you dreaming of a white Christmas this year? While it may not snow during your trip to the Smoky Mountains, we know one place there will definitely be snow this winter season… Ober Ski Resort!
Ober Gatlinburg
Ober is the southeast's premiere ski resort! If you love the snow and want to dive right in, you're in luck. Our Gatlinburg cabins are only five minutes away from downtown Gatlinburg AND Ober ski resort! Stay mountainside in a luxurious cabin instead of cramming the family into a hotel room.
Our Gatlinburg, TN cabins are the perfect driving distance from the area's best attractions! Whether you are looking for winter activities, fine dining or a cozy mountain cabin to stay in, we have everything you seek! Here's how you can find the cabins closest to Ober this winter:
Step One: Our Website
First, visit our website. When you arrive on our website, you will see many options to choose from. To better fit your needs, decide how many bedrooms you will need to narrow down your search. Once you have selected the amount of bedrooms you require, you will be presented with a list of cabins.
Step Two: Make Your Selection
Second, narrow it down even further. Read the descriptions of the Gatlinburg cabins that catch your eye and determine if they are in your desired location proximity. (Our descriptions will tell you the driving distance from downtown Gatlinburg) It will be hard to choose just one, trust us! The views, amenities and location are enough to fall in love with the descriptions alone!
Finally: Pack Your Bags!
Last, you are all set. Reserve your cabin and start packing! Don't forget to bring your warm socks and clothes for an exciting trip to Ober this winter. You will have the trip of a lifetime in our Gatlinburg cabins this winter!
Book your stay in one of our Gatlinburg, TN cabins and enjoy the happenings at Ober this winter!