Get Away to These Gatlinburg Cabins Just Because
Did you know that more than ten million people head to the Great Smoky National Park area every year? Many of them opt to put up in one of the wonderful cabins in Gatlinburg to get the very most out of every moment of their trips. Surrounded by the natural beauty that draws so many, it is impossible not to have a memorable experience.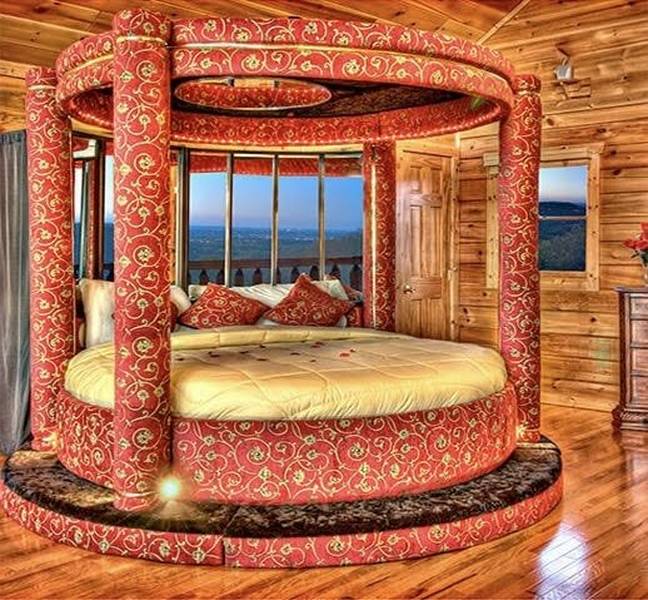 Whether you are eager to find Gatlinburg cabins for a planned holiday or one of those wonderful "just because" trips, you'll want to search the wonderful properties at Diamond Mountain Rentals.
Offering a diversity of cabins in Gatlinburg, Diamond Mountain Rentals provides you with plenty of reasons to visit the area. After all, you can book one of our Gatlinburg cabins just because you are looking for some time by a mountain lake with friends or family, for a romantic retreat or because you want to hit the national park and enjoy the privacy that only our cabins in Gatlinburg offer.
Visiting Cabins in Gatlinburg…Just Because
Let's look at a few of the Diamond Mountain Rentals Gatlinburg cabins that make getaways so special. Each is unique and can serve as the only reason to pack up and head out for a fun trip away from it all. Many of our cabins in Gatlinburg are also all pet friendly, which can allow you to make even a last-minute trip and bring along the furry family members too.
So, if you are eager for one of those "just because" visits to unforgettable Gatlinburg cabins, you might want to choose 2 BR My Valentine. This one really is a great romantic spot. After all, it is right on the water, with its own park-like yard. Get ready for trout fishing right outside your door in this gem. It offers two King beds and a queen sleeper sofa if you need even more sleeping accommodations.
With four bedrooms, a full kitchen, enormous deck, hot tub, and non-stop views of Mt. LeConte and Pinnacle Vista, it is a perfect destination all on its own (and it's pet-friendly): we're talking about Point of View! Featuring four King beds and 2200 sq.ft. of living space, this may just be the ultimate Gatlinburg cabin for you and the family, or a group of friends! Check out these extra amenities: The Association swimming pool is available in season from May 1 thru Labor Day weekend. The clubhouse is available for family and friends. Plus this cabin is only 3.5 miles from the Gatlinburg 'Strip'!
Last but not least on our 'getaway tour,' you really must check out this exceptional Gatlinburg cabin from Diamond Mountain Rentals: a luxury, ultra cabin within Starr Crest Resorts - Yep, This Is It! You'll be amazed at the amenities this cabin offers; from the round bed to the transparent windows that give you the feeling of being in nature! That King round bed is only the beginning in the stunning master suite! Cathedral beams, fireplace and 52" TV complete the picture, along with a heart-shaped Jacuzzi!
There's no reason to wait for summer, fall, winter or spring to roll around. Go right ahead and explore the options for your "just because" visit to the Smoky Mountains. Beautiful at any time of year, the area is home to some wonderful Diamond Mountain Rentals Gatlinburg cabins that will only enhance the pleasure of your visit.