How to Choose the Right Gatlinburg Cabin
When planning a vacation, finding the best lodging for you and your family may seem like an overwhelming task. How do you know where to book your stay? Which cabins are in the mountains, or close to Gatlinburg? There are a lot of factors when choosing the RIGHT Gatlinburg cabin for your vacation.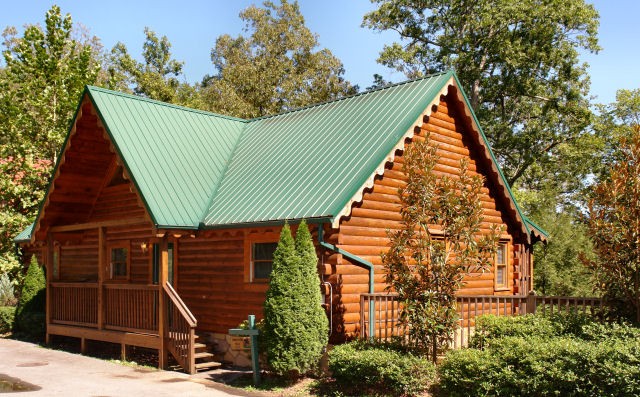 At Diamond Mountain Rentals, we are all about convenience and comfort. We want you to feel right at home in your Gatlinburg cabin and enjoy the amenities we provide. Our cabins are located in the heart of the Smokies, only a 5-minute drive from downtown Gatlinburg. Talk about prime location!
We understand when families visit Gatlinburg, they want a spacious, comfortable space to come home to every night. We offer luxurious cabins, cozy enough for two or large enough for a family reunion. We even offer pet-friendly cabins so nobody gets left behind for vacation this year! Pets are family too!
Our cabins are high quality and offer incredible views of the Smoky Mountains, close proximity to Gatlinburg, fully equipped kitchens, comfortable beds, hot tubs, game rooms, satellite TV and more. There will be days you won't want to leave your cabin! And trust us, we don't blame you. You have everything you need in your mountain cabin to have a great time!
How do you choose the RIGHT Gatlinburg cabins?
We have LOTS of cabins to choose from. First, determine how many people in your party you will bring with you (including pets, not all rentals are pet-friendly). After you've decided how many bedrooms you will need, visit our website and select one, two, three, four or five+ bedroom cabins. Once you have selected an option, you will be shown our bedrooms meeting your search criteria. From there, you are able to browse through various cabins and determine what amenities and location you would prefer.
After you have made a decision, it's time to start the countdown! We look forward to your visit just as much as you do! We love meeting new customers and bringing the joy of the Smoky Mountains to families visiting the area. Our cabins are clean, luxurious and the perfect place to spend your mountain vacation. Book your Gatlinburg cabins and start the countdown to the Smoky Mountains today!