How to Find the Most Affordable Cabins in Gatlinburg
If you are thinking of making Great Smoky Mountains National Park a summer excursion for your next vacation destination, book one of our affordable cabins in Gatlinburg! Diamond Mountain Rentals offers premier Gatlinburg cabin rentals with views that are breathtaking and decks that will surround you with nature's embrace. Gatlinburg is the place to go if you are looking for an outstanding vacation destination with plenty of things to do that are easy on the wallet, fun and cheap. Cabins are a lovely way to experience the Smokies with the whole family. There are several ways to take advantage of all that Diamond Mountain Rentals has to offer. Book with a group and save money while staying in the cabin of your dreams, and experience a luxurious vacation in one of our cheap cabin rentals. Gatlinburg, TN has a warm and friendly atmosphere that is perfectly enjoyable for all ages.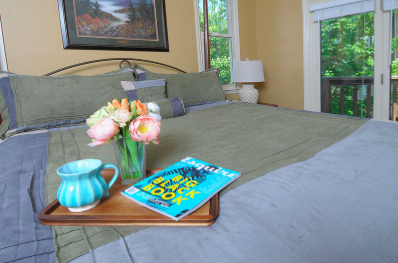 Enjoy an Off Season Stay with Diamond Mountain Rentals in the Smoky Mountains
When you book one of our Gatlinburg cabin rentals during the off season, you will experience high-quality amenities and outstanding views with prices that are well within any budget. The  off season offers guests the opportunity to experience more square footage, more seclusion, and higher views at the lower price point of one of our cheap cabins. Gatlinburg, TN is home to Great Smoky Mountains National Park where you will encounter all of the peace and quiet you have been searching for.
Locate the Latest Deals and Thrills Offered by Diamond Mountain Rentals!
Our Gatlinburg cabins are always available at a discounted rate! We offer exclusive cabin specials to our guests on a regular basis. Our best deal is featured year-round, and offers our guests the option to schedule a booking for five (5) night and receive the sixth (6th) night completely free of charge! Call one of our friendly and knowledgeable reservation staff members to inquire about our monthly specials to help you and your family to save big on your next stay in the Smoky Mountains. The more you are able to save on your lodging in the Smokies, the more enjoyable your vacation will be. Let Diamond Mountain Rentals help you find the perfect accommodations to suit your needs at an affordable price for your next Smoky Mountain getaway!
Trail off into the Smoky Mountains this Summer with a Group of your Closest Friends or Family Members
With Diamond Mountain Rentals, we give guests the opportunity to save more by booking a large Gatlinburg cabin offering several bedrooms and extra sleeping quarters for a single price no matter the guest count! Diamond Mountain Rentals does not charge additional occupancy rates, this allows you to invite extra guests on vacation with you to help you save and make the most of your trip to the Smokies! Bring the whole gang and save a little extra off the top of our already affordable rates.
All Military, Law Enforcement and Emergency Responders are Gifted a 10% off Discount as our Thanks to You!
Diamond Mountain Rentals is proudly owned and operated by a military family. We are happy to offer 10% off in savings on our Gatlinburg cabins to all military, law enforcement, and emergency responders when they stay with us. Discount is good except for Martin Luther King Day, President's Day, Easter, Memorial Day, July 5th, and Labor Day Weekend. Also, included are the major holidays of Thanksgiving, Christmas, and New Years. This discount cannot be used in conjunction with other advertised discounts. Diamond Mountain Rentals is your go-to cabin rental destination in the Smokies. Diamond Mountain Rentals is happy to assist you with your future accommodations in the Smokies.
Take Advantage of Diamond Mountain Rentals' Perks for Loyal, Repeat Customers
We at Diamond Mountain Rentals want our guests to get the best deal possible. To show our guests how much we appreciate their business, we offer repeat customers the opportunity to save even more when they book again and again with us. For each returning visit, repeat customers are eligible for a wonderful discount savings of 10% off! Repeat customers can even obtain the 10% off discount when booking online by indicating their repeat business on their reservation. The 10% off discount is verified upon the receipt of the online booking. The 10% off will be readjusted on the remaining balance due. The 10% off discount isn't applicable during Thanksgiving, Christmas and New Years or when more savings has been offered.
We are proud to offer beautiful cabins at a competitive price in the Gatlinburg area. Our cabins are close to all the wonderment you came to the Smokies to enjoy! Let Diamond Mountain Rentals be your home away from home. Join us in the Smoky Mountains for an exceptional stay with panoramic views and the soothing sounds of nature.