How to Plan Your Ideal Smoky Mountain Getaway With Diamond Mountain Rentals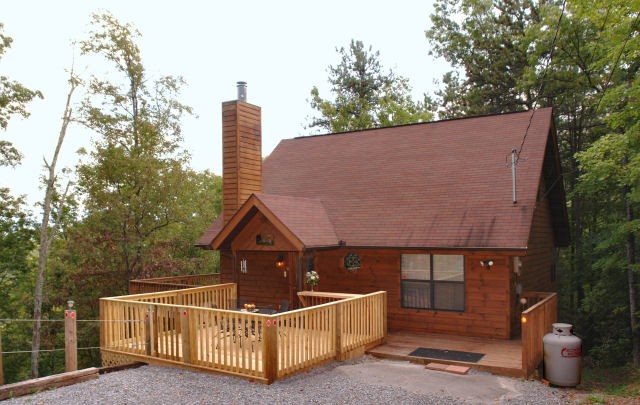 Do you find yourself daydreaming about the perfect getaway? At Diamond Mountain Rentals, we want to help you have the best possible vacation experience in the Smoky Mountains. That's why we offer the best cabins in Gatlinburg to help cater to your idea of the perfect vacation. We have a few suggestions on how you can make your vacation in the Smoky Mountains stand out against any other getaway!
What kind of Smoky Mountain Vacation Are You Looking For?
Ask yourself exactly what you are wanting to experience during your vacation. Are you hoping to relax in the Smoky Mountains, are you wanting to be incredibly open and go with the flow, or are you wanting to plan your vacation around all of the yummy restaurants in downtown Gatlinburg? When you sit down to plan your trip to the Smokies, we recommend that you figure out exactly what you are interested in doing so that you can be sure to check off everything on your Smoky Mountain bucket list.
Browse and Book Your Gatlinburg Cabin Rental With Diamond Mountain Rentals
One of the most enjoyable ways to experience life in the wonderful Smoky Mountains is to stay in a cabin in Gatlinburg. Getting cozied up in the middle of the Smokies surrounded by the beauty of nature, breathing in the fresh mountain air, and letting your cares leave you is an amazing feeling! As you browse through the available cabins at Diamond Rentals, you will be able to search for occupancy, location, view the interior and exterior amenities and even find a cabin that offers privacy.
Dust Off Your Suitcase and Pack!
Packing for your vacation can sometimes be stressful, but it doesn't have to be! Take into consideration the types of things you have decided that you are wanting to do on your getaway. By deciding what you are wanting to do will help you plan on what to pack. Are you planning to hike or go horseback riding? Are you planning to soak it up in the hot tub in your Gatlinburg cabin? What will the weather be like during your stay? You would want to be sure to pack a swimsuit for the hot tub and hiking boots or tennis shoes for outdoor activities and any relative articles of clothing depending on the weather.
Get ready for your upcoming stay in the Smoky Mountains and book a cabin in Gatlinburg with Diamond Mountain Rentals!