Now You Can Stay In a Cabin on a River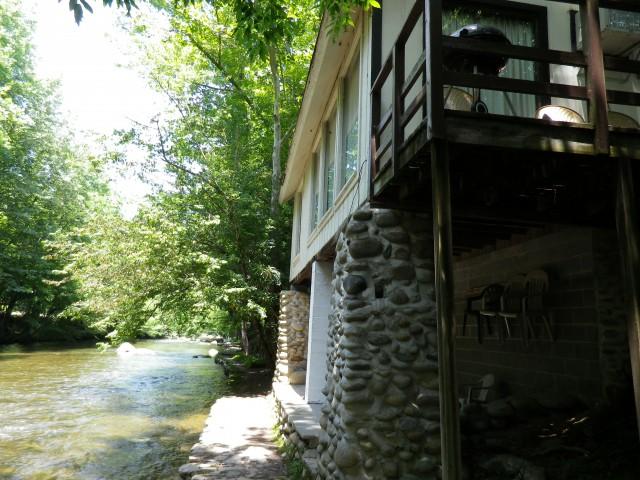 There is nothing more relaxing than spending time by a river. With soothing sounds and calming waters, a stream will put you at ease within minutes. If you are looking for some riverside real estate, Diamond Mountain Rentals knows the perfect place. Our River Rhapsody cabin in Gatlinburg is ideal for couples or families looking to get away from it all and truly unwind next to a gorgeous mountain stream.
Incredible Location
River Rhapsody definitely lives up to it's name! This cosy Gatlinburg cabin is located right next to the Little Pigeon River, one of the two cleanest rivers in the state of Tennessee. From both the living room and the bedroom, you will enjoy spectacular views of this pristine stream. What could be better than waking up in the morning and seeing the rising sun shine its light on the river's wonderfully clear water?
So Much to Do
With a river in your backyard, you'll never be bored! Are you a master angler? The Little Pigeon River is maintained by the state and stocked with trout, so you can reel in a fish or two just outside your cabin. If you land a nice big trout, you can fire up your cabin's charcoal grill and serve up a picnic lunch right beside the stream. In the warmer weather, families also enjoy swimming and tubing in the river's comfortable waters.
Did we mention that you can bring your dog to this Gatlinburg cabin? Your four legged friend will absolutely love strolling along the river and maybe even going for a swim! Read this blog to learn more about our pet friendly cabins.