Plan the Perfect Weekend Vacation in Gatlinburg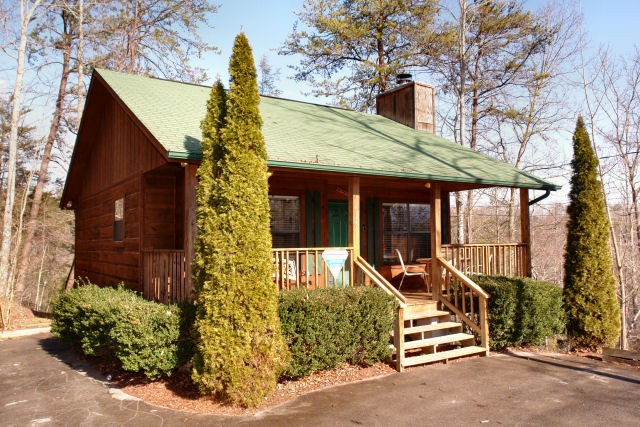 Ah, the weekend. That's Friday night, Saturday and Sunday with no work to do. If you're lucky perhaps you can get Friday or Monday off as well to make a three day mini-vacation. When you're in that weekend frame of mind, traveling to Gatlinburg offers the perfect way to unwind or rev up, if you want to expend some energy on the countless outdoor and indoor activities available here.
To get you started, we will point you to our Great Smoky Mountains National Park guide. There we cover some of the most enjoyable and unique experiences you can have when you visit the park. Great Smoky Mountains National Park is the most visited park in the country, and you'll see why when you visit.
A picnic or a hike in the park is surely a great way to spend a few hours or an entire day. Some people would rather take some time out to go shopping. Gatlinburg has you covered there, too. Between The Village Shops, the mall, the Strip, and the Arts & Crafts Community, you're sure to find tons of shopping opportunities. But that's not all; Gatlinburg offers so many more shopping experiences, including pottery shops, wineries, outdoor gear shops and much more. Need some inspiration? Consult our Gatlinburg shopping guide for all the details.
Of course you'll need a base of operations from which to launch your Gatlinburg adventures. We have the perfect one bedroom Gatlinburg cabin for you. We highly recommend our Arrow Point cabin. It's a cozy and romantic cabin that you're sure to love. This 750 sq. ft. getaway will allow you to unwind in comfort and enjoy the perfect couple's weekend. You'll find one bedroom, 1 bath, a futon, equipped kitchen, Charter Cable TV, and Internet access, too.
This cabin offers a cozy wood fireplace for romantic evenings. The comfy living room is great for snuggling and the rustic style furnishings add to the cabin experience. Once it's time to retire the rustic theme continues in the bedroom with log bed. Relax before bed in the jacuzzi or enjoy a hot shower in the full bath. When you awake, the deck is just a few steps away (your bedroom has back deck access) for you to enjoy the Smoky Mountain views, which are particularly enchanting and easy to see from this cabin in the winter. A relaxing hot tub awaits you on the back deck, too, for the ultimate in comfort.
The layout of this cabin is really special because it includes a fully equipped kitchen. Cooking meals here allows you to enjoy your privacy and offers you the chance to cook up breakfast, lunch or dinner on your own schedule.
All the details have been taken care of for you in the Arrow Point cabin: You'll enjoy a dishwasher, microwave, coffee maker, Internet access, toaster and even an ice maker. Central heat and air make this cabin completely comfortable any time of year. There's even Charter Cable TV and a DVD player, too.
Ready for the perfect weekend getaway in Gatlinburg? We hope you can come see us soon for a weekend or even longer. Be sure to book Arrow Point, only available at Diamond Mountain Rentals.