Planning the Perfect Gatlinburg Getaway
Do you love Gatlinburg? If so, it's about time you planned your Gatlinburg getaway. Here at Diamond Mountain Rentals, we know how much our guests love Gatlinburg and the Great Smoky Mountains. If you've visited before, it is hard not to fall in love with the attractions, hiking and cabins.
We want you to experience the perfect Gatlinburg getaway. Below, we have listed the essentials for planning your next Gatlinburg excursion. View our Gatlinburg cabins and come visit us soon!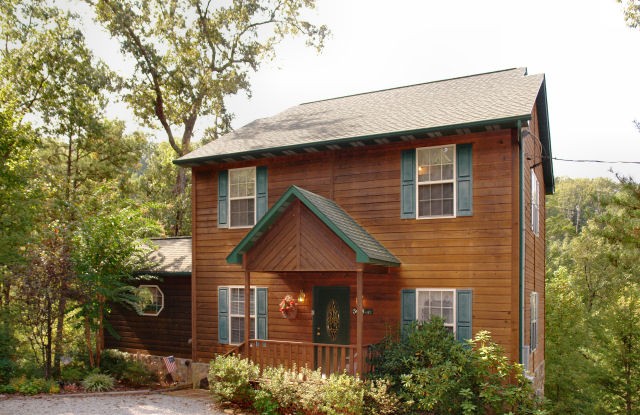 Our guests love returning to their favorite Gatlinburg cabins year after year. Our cabins are located only five minutes away from the National Park entrance and from downtown. The Gatlinburg cabins range from one bedroom to six bedrooms with hot tubs, views, pool tables, cozy living rooms and more! If you want to ensure you experience the perfect Gatlinburg getaway, you must book a stay at one of our Gatlinburg, TN cabins! View all of our cabins here and choose the perfect rental for your needs.
Gatlinburg Attractions
One of the major reasons our guests visit Gatlinburg is because of the amazing attractions! We have listed some of our favorite local attractions that we believe you will enjoy! From dinner shows to go-karts, there is never a dull moment here in Gatlinburg! Plan ahead, get your tickets in advance and enjoy your Gatlinburg getaway.
Smoky Mountain Hikes
The major reason our guests come to visit is due to our beautiful Smoky Mountains! Put your hiking boots on and explore the various trails within the National Park! Our Gatlinburg cabins are only 5 minutes away from the National Park entrance and many popular hikes. Below are a few hiking suggestions for our mountain lovers:

Plan your perfect Gatlinburg getaway with us! Book your stay at one of our Gatlinburg cabins and enjoy the beautiful Smoky Mountains this spring!