Preparing For A Trip To Gatlinburg
Get Ready to Enjoy All the Things to Do in Gatlinburg
Often one of the most stressful parts of preparing for a trip to Gatlinburg is knowing what to pack. Packing for a stay in a cabin or condo is different than a stay in a hotel, and if you are unfamiliar with the area, you may end up packing the wrong essentials for your stay. To simplify things, we've put together a list of necessities and tips to help you prepare for your trip to Gatlinburg..
Take Tennessee Weather Into Consideration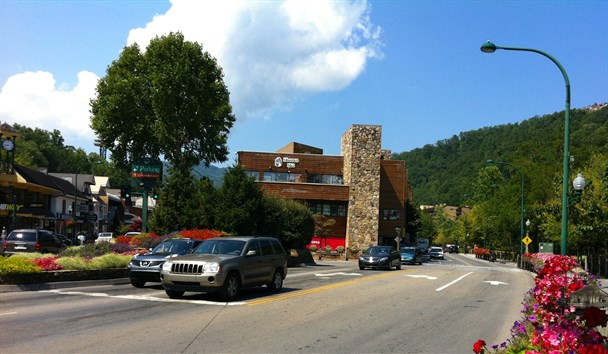 Tennessee weather may change rapidly, from a cool, rainy day to a warm, humid night. Your best course of action is to check local weather forecasts for the week before your trip. Local stations such as WBIR and WVLT produce accurate reports up to a week in advance, so you're covered for your entire trip. Temperatures tend to levitate toward the cooler side during the winter, but, at times, mild temperatures may sweep into the lower elevations. Tip: If you're planning a trip into the mountains, plan for cooler temperatures, since substantially cooler air resides in the upper elevations.
Packing For A Stay In Your Cabin
Since you will be staying in an entire home, instead of a small hotel room, your packing list may become more complex. Instead of dining out during your stay, for instance, you may choose to take advantage of your own kitchen and buy groceries before arriving at your cabin. Another consideration is a bathing suit, as most cabins provide a hot tub for your leisure. Just remember this simple fact: pack for a home, not a room.  Tip: Snow is relatively common in the winter months, and some cabins become inaccessible, so check the weather and plan for snow by purchasing extra groceries, maybe some long johns, and extra toiletries, just in case.
Record The Memories
Guests to our area often undervalue the picture-taking opportunities the Smoky Mountains provide. It seems like anywhere you go, there's a beautiful photo ready to be taken. That's why it's important to pack a reliable camera, or, if you're more adventurous, a small video recording device such as a GoPro camera. These small, powerful recording devices provide versatile picture and video options.
Above all, pack for your needs. If you're a hiker, for example remember to bring the necessary gear, although you can always stop by any of the hiking stores in the area to pick up last minute items. Take these tips into consideration, and you're one step closer to wonderful vacation in Gatlinburg with Diamond Mountain Rentals!