Road Trip! Gatlinburg Cabin Choices Perfect for the Family
Did you know that millions of travelers head into the Great Smoky Mountains and surrounding areas every year? It is the ideal place for an unforgettable road trip and holiday, and you can guarantee a memorable adventure when you choose to stay in one of our cabins in Gatlinburg. Diamond Mountain Rentals has a Gatlinburg cabin just for you; including pet friendly and larger, family-sized options.
Though it might seem that any Gatlinburg cabin is a good choice, you'll want to choose from our cabins in Gatlinburg because they are so close to all of the action and fun that makes the Gatlinburg and Pigeon Forge areas popular year round. Whether you are eager to explore the many things to do in the region, or dedicated to exploring Great Smoky Mountain National Park, you'll love having a high quality Gatlinburg cabin as your ideal base.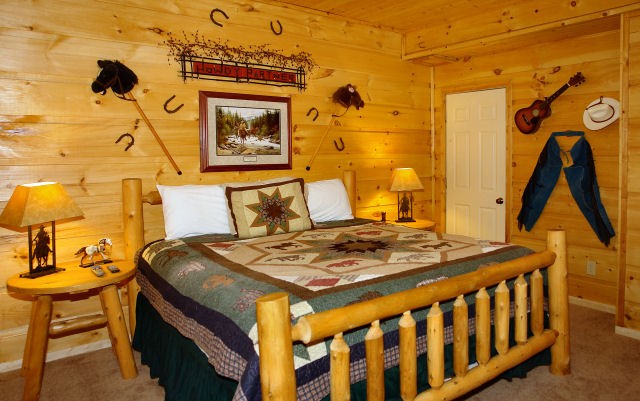 Options Available for Cabins in Gatlinburg
Choose from one, two, three, four and five-plus bedroom cabins. Bring along the furry family members, too because there are plenty of pet friendly cabins in Gatlinburg at Diamond Mountain Rentals. Having a home-like setting is a fantastic way to relax and even save on a road trip. After all, your Gatlinburg cabin is going to have a modern kitchen that can allow you to make full-sized, home cooked meals whenever you want. Best of all, you'll get to dine in full view of the gorgeous scenery.
Of course, there is more to these cabins than great kitchens and gorgeous views. Some have indoor or outdoor fireplaces, oversized beds, hot tubs, gaming areas and more. You can even do a bit of work and keep in touch with online friends as almost all of the cabins are equipped with Internet access.
Convenient & Comfortable Gatlinburg Condos
In addition to cabins, we offer condos for those who want to be in the heart of everything. Though they are just minutes from town they are also surrounded by the natural beauty that makes the region such a popular destination. These also feature premium amenities that make your trip memorable, comfortable and fun.
Pick a Location for Your Gatlinburg Cabin
Your Gatlinburg cabin can be as quiet and remote as you would like, but there are also plenty of Diamond Mountain Rentals cabins in Gatlinburg tucked right into the heart of some popular areas, including the famous Arts & Crafts Community. Some are close to the Gatlinburg Strip and even minutes from the popular Mountain Magic area. Winter travelers can book a road trip and say close to Ober Gatlinburg, too.
If you've been yearning to visit the Pigeon Forge and Gatlinburg areas, as well as Great Smoky Mountain National Park, our Gatlinburg cabins are the ideal choice. With a huge range of options, the highest quality settings, and locations that let you make the very most out of every moment of your stay, they are perfect for families, couples, individuals and groups. If you are headed to this gorgeous area, find your ideal home away from home in Diamond Mountain Rentals' cabins in Gatlinburg.