Secluded 1 BR Gatlinburg Cabin Rentals That Are Actually Close to Downtown
Can you have a secluded hideaway that is also just minutes from the delights of the Gatlinburg Strip and downtown district? In a word: yes! There are multiple Diamond Mountain Rentals cabins in Gatlinburg ideally suited to a couple or small family, or solo traveler, eager to savor the natural beauty of the region while also remaining within easy reach of town. Each of these Gatlinburg cabin rentals is unique and appealing, and offers a wealth of premium amenities, scenery and comfortable convenience.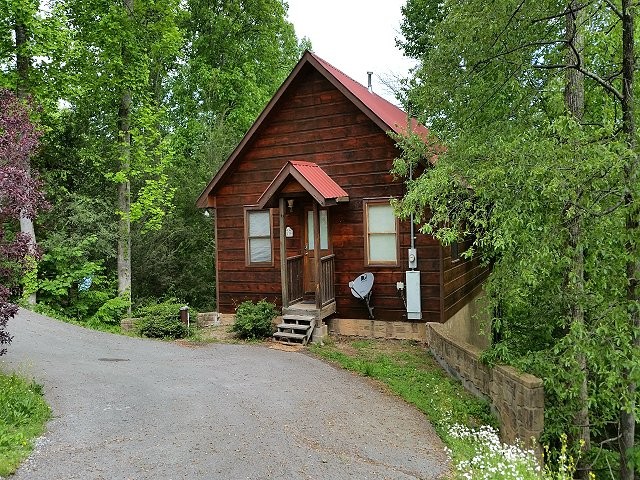 Because there are so many fun and interesting things to do in Gatlinburg, you want to be within minutes of town. Yet, you might also be eager to enjoy the different Gatlinburg cabin rentals with plenty of privacy. The idyllic Black Bear Cove is one such cabin. Done in the classic log cabin style, it is tucked into a private little woodland and offers everything from a gourmet kitchen and Jacuzzi tub to a romantic fireplace and private deck that takes in the amazing views of the Gatlinburg area, which is just a few minutes away.
If you want a spacious and secluded spot within minutes of the many things to do in Gatlinburg, the Lazy Bear Den may do the trick. A two-story gem, it features upper and lower decks, a large and private property and a long list of luxuries such as a game room with pool table, a large kitchen and main living space, and access to the nearby Homeowner's Clubhouse with pools, gym and more.
One of Diamond Mountain Rentals' Gatlinburg cabins closest to town and yet still offering seclusion, is the charming Bearly Workin. Another classic log cabin, it provides an abundance of decks and outdoor spaces, but all within the comfort of your private woodland setting. Savor the views, but also get busy enjoying the things to do in Gatlinburg because it is less than a half of a mile to town!
If your tastes run a bit more to the luxurious, Twilight Point is one to consider. At just five minutes to the downtown area, it rates as one of the most convenient of the 1BR Gatlinburg cabin rentals. However, it is also a recently renovated gem with a long list of amenities that includes a Jacuzzi tub, premium entertainment system, hot tub on the oversized deck, and more.
When you have had your fill of the many things to do in Gatlinburg, the appeal of Clearview is hard to beat. This is one of the more spacious Gatlinburg cabin rentals and it features a surprising number of amenities. There is the premium entertainment system, the large fireplace, the game room with pool table, the enormous deck with hot tub and the master bedroom with its stunning amount of space. It also offers access to the club house with its swimming pool and regular activities.
Because of the multitude of things to do in Gatlinburg, you will want to be close to town. Yet, with these charming cabins from Diamond Mountain Rentals you can enjoy plenty of privacy, downtime and fun.