Tired of the City? Escape to This Enchanting Gatlinburg Cabin
You can truly get beautiful views of the mountains that are unspoiled by buildings, neighbors, far-off attractions, billboards, or any other visual stressors – all without going totally off grid. At Point of View, you'll be able to soak up the amazing sight of the Great Smoky Mountains, and stay close to all the action. Imagine a day relaxing in this stunning Gatlinburg cabin.
Start Your Morning with the View from This Gatlinburg Cabin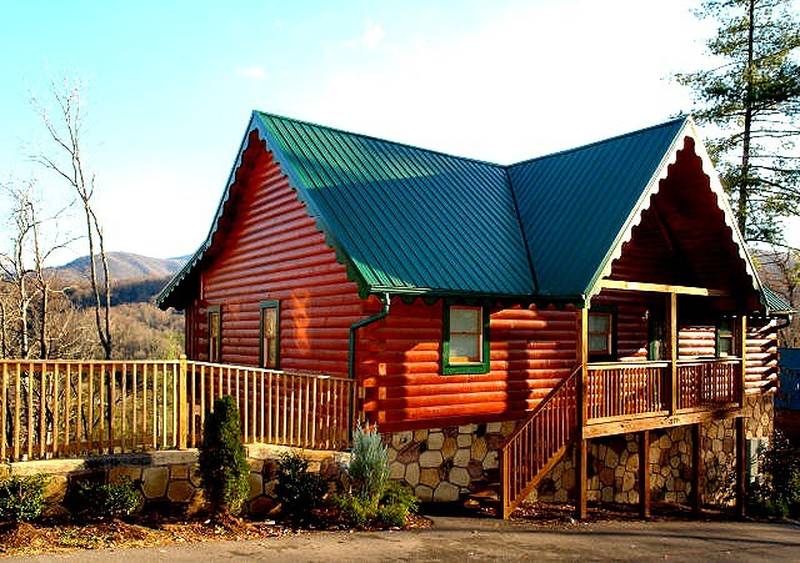 There is no more relaxing way to start a day than by watching the mountains come to life. Step out from your king suite to the back deck, where you can take in the sunrise with a cup of coffee and think about your fun plans for later. The comfortable beds and cozy setting of this cabin leave you feeling refreshed and energetic, and you can feel the clear mountain air filling you up with renewed wonder for the world.
Find All the Fun Things to Do in Gatlinburg
After the rest of the family wakes up and you're all ready to head out, there are tons of great things to do in Gatlinburg! Have an outdoor adventure in the National Park, like zip lining or horseback tours. Head into Gatlinburg for some mini golf, a trip up the Space Needle, or a delicious meal at the many fine dining establishments. Don't forget to check out the Arts & Crafts Community or dig into all the great shopping. And if you've brought the whole crew, head into the family-friendly comedy clubs that dot the strip. Go trout fishing in nearby waterways, or check out the local amusement parks as well!
Head Back to Your Gatlinburg Cabin Getaway
Soak the day away with a glass of wine in the hot tub, while the kids enjoy a game on the pool table. Inside, you also have jetted bathtubs, as well as a gas fireplace that can warm up any chilly nights. The fully equipped kitchen makes it easy to cook some family-style meals if you want to stay in (just bring food!), and you have Internet and cable TV to make it easy to get some relaxing time together after a long day exploring all the things to do in Gatlinburg.
Two More Great Reasons to Choose This Gatlinburg Cabin
Did you imagine the fun day you could have in this stunning cabin? Here are two more great reasons to book your stay: First, you can bring your furry friends along to this pet-friendly cabin. Second, you get access to the association swimming pool during your stay — perfect for the kids! There's no reason that Point of View won't be your perfect home away from home while you relax in the Smokies.