Trip Planning 101: How to Make the Perfect Gatlinburg Itinerary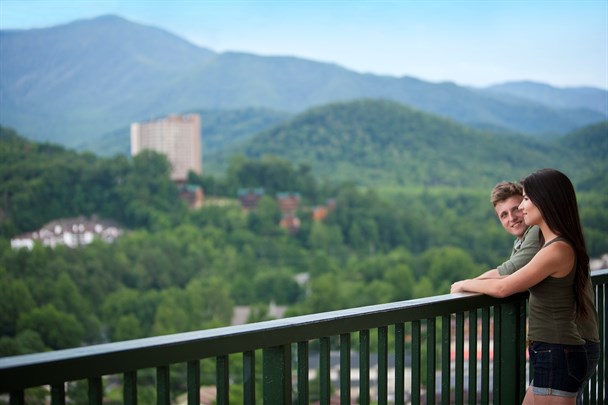 Diamond Mountain Rentals is here to not only provide you with the most beautiful and luxurious Gatlinburg cabin rentals, but also with a go-to guide for your mountain getaway. Continue reading for our trip planning 101 on how to make the perfect Gatlinburg itinerary for your Smoky Mountain getaway.
First Stop: Rest and Relaxation
After you have found the perfect cabin through Diamond Mountain Rentals, it is time to rest, relax and prepare for a fun filled mountain excursion in the Great Smoky Mountains. With so many wonderful sights, attractions, shops, and surroundings, you will want to stay somewhere that is welcoming and makes you feel right at home.
Next: Quality time
Time with your friends and family during your stay is the most important step to a great vacation in the Smokies! Gather in the living room of your spacious Gatlinburg cabin and plan out your day-to-day activities. We invite you to get out and experience all the wonderful things to do in Gatlinburg during your getaway, but some of the best times will be spent together nestled inside your cozy cabin in the Smokies. Get out of your comfort zone and try something new as a group such as skiing down the mountain at Ober or coasting through the cool winter air on the Gatlinburg Mountain Coaster. No matter what you choose to do remain present and enjoy the quality time with your friends and family. Leave the electronics and technology alone…except for the occasional photo-op and take in the beautiful surroundings with the ones you love!
Last, but not Least: Enjoy the surroundings
From your journey up the mountain to the back deck of your cabin in Gatlinburg and throughout your entire vacation, soak in all the magnificent mountainous surroundings throughout your stay. You will be in awe of the spectacular views that are present everywhere you go. Get up close and personal with nature by hiking any of the amazing trails or from the comfort of your car on a scenic drive.
Let Diamond Mountain Rentals help you plan your stay in one of our Gatlinburg cabin rentals today! So what are you waiting for? Plan a great vacation during the most magical time in the Smokies with our help! Browse our selection of cabins online today and give us a call to let us know how we can help during your planning process.