Who Else Wants a Room With a View?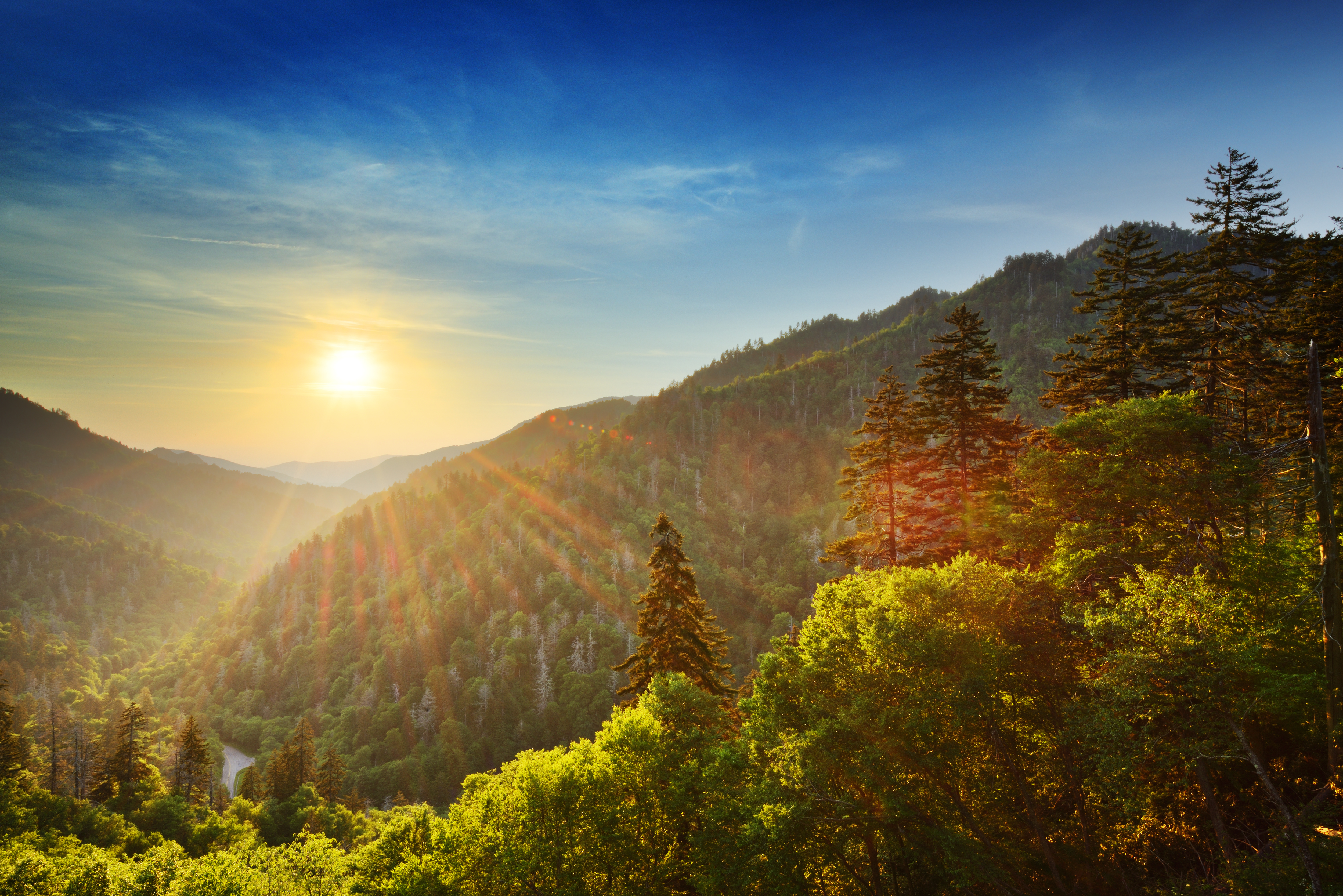 People come to Sevier County from all over the world in order to be close to the Great Smoky Mountains. When you stay at Diamond Mountain Rentals, you'll have a front row seat to the natural beauty of the Smokies! The View, one of our most popular Gatlinburg cabin rentals, offers a truly spectacular panorama of the Great Smoky Mountains and the city of Gatlinburg.
Located in a scenic wooded area a mile away from the Gatlinburg strip, The View is in the perfect place to see the sights. This two bedroom cabin comes with a long wooden deck, so you can see the Smokies from a variety of angles and vantage points.
The View
The most incredible thing about this cabin's view is that it changes completely depending on the time of day and the time of year. In the early morning, you can watch the sun rise behind the Smokies, preferably with a warm beverage in your hand and someone special by your side. At night, Gatlinburg's glittering lights illuminate the quaint little city below.
During the fall months, the Smokies are a brilliant mix of red, yellow and orange. When winter arrives, you might find that the mountains are capped with snow. Spring and summer bring a cascade of beautiful wildflowers. To get the full Smoky Mountain experience, you'll have to come back to this incredible cabin throughout the year!  
In addition to breathtaking scenery, The View also has fantastic amenities including a fully furnished kitchen, two and a half bathrooms, an air hockey table, and a hot tub. If you have more questions about The View or any of our Gatlinburg cabin rentals, give our vacation specialists a call at 1-888-430-4060.
« Previous
Next »