You've Never Seen Cabins in Gatlinburg Like This!
A visit to the Gatlinburg and Pigeon Forge area is a great idea. After all, this is the region that is home to Great Smoky Mountains National Park (visited by millions of people each year). It is also a destination popular with those who like cars, music, delicious food, unique attractions, and more. Not everyone who visits wants to book a hotel or motel. The good news is that there are dozens of stunning cabins in Gatlinburg from Diamond Mountain Rentals that can make your stay extra special.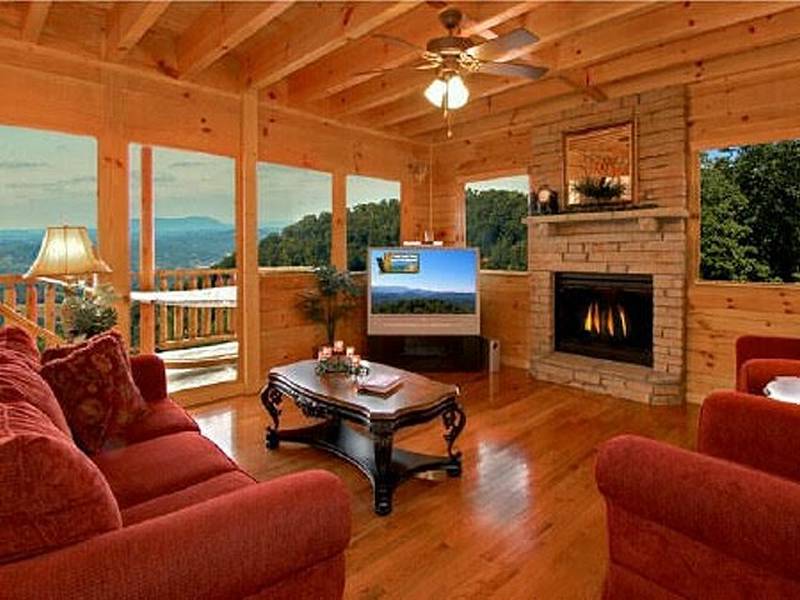 Diamond Mountain Rentals offers exceptional, home-like cabins with all of the latest amenities and comforts. They range in size from one to five bedrooms and more. Our incredible cabins in Gatlinburg also include some gems that you just won't find anywhere else. We are going to take a look at a few of them to show why you should book your next stay with us.
Let's begin with one that has a name that says it all - Yep! This is It! Its name alone indicates that it should be one of your top choices among our Gatlinburg cabins. Sized to sleep six, it has a remarkable round bed and is described as the luxury ultra cabin. Packed with premium amenities, it also has non-stop views of the mountains and promises a great sunset every evening. It is one of the few cabins in Gatlinburg with multiple porches. Relax on a hammock, listen for the Dollywood train in the valley below, and savor everything from a pool and gaming room to an outdoor grill, fireplace and much more.
Perhaps your ideal in terms of Gatlinburg cabins is more secluded and charming. If so, the truly wonderful Mountain Magic is for you. As the name implies, you get non-stop views from a private hilltop setting, but you are literally just ten minutes from the famous Gatlinburg Strip. This property sleeps up to six and is as amenities-rich as Yep! This is It.  A pool table, hot tub, loft, gourmet kitchen, fireplaces, entertainment system and more await you!
Maybe you need to book one of the largest cabins in Gatlinburg. If so, Diamond Mountain Rentals can help. Our absolutely stunning Black Beary Lodge is just the ticket. A pet-friendly property less than three miles from attractions like Dollywood, the outlets, and Splash Country, it is also a wonderful destination on its own. This cabin offers six bedrooms, a hot tub, several large porches, more than 13 private acres, and a full and modern kitchen. It's perfect for the ultimate family getaway or vacation with friends.
As you can see, our Gatlinburg cabins come in all shapes and sizes - from one bedroom gems perfect for a romantic or solo retreat, to enormous and luxurious properties with every possible comfort. Book one of Diamond Mountain Rentals' cabins in Gatlinburg for your next visit, and find yourself minutes from natural scenery and the excitement of town.