You've Never Seen Gatlinburg Cabin Rentals Like This: Creekside & Black Beary Lodge
Can you remember the last time your entire family got together? Not just who you live with, but all the cousins, uncles, aunts, grandparents, and family friends who may as well be relatives? More than likely if you've had a big reunion before, it was cramped, or inconvenient. Hotels don't give you the space you need to hang out, and keep everyone separated in small rooms. Booking Gatlinburg cabin rentals is a great way to keep the crew together, enjoy a vacation without being on top of each other, and be near enough to attractions to have a blast. These two cabins in Gatlinburg are perfect for crowds of all types!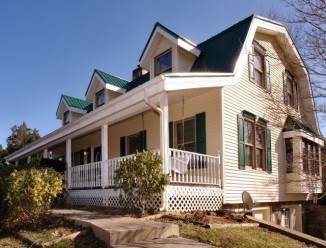 Country Elegance and Lots of Fun in Gatlinburg Cabin Rentals
Our Gatlinburg cabin rentals are a unique mix of private and close to the action. Located in secluded areas just minutes away from tons of fun in the Gatlinburg area, these cabins offer a wide variety of ways to entertain yourself or relax.
At Creekside, you'll be able to walk to downtown Gatlinburg, less than a quarter mile away from where your private oasis is located. The cabin offers easy access to Great Smoky Mountains National Park as well, and you can easily find tons of great dining and shopping within walking distance.
At Black Beary Lodge, you'll have a full 13 acres of land to roam around on! Play a game of tag or fetch with your pet, or stretch out to enjoy the sun. Less than three miles away you'll find Dollywood, Splash Country, and a huge variety of outlet malls. You can easily get to both Pigeon Forge and Gatlinburg from this cabin.
These Gatlinburg Cabin Rentals Are Loaded with Amenities
Exploring the nearby attractions is always fun, and it's also great to enjoy some downtime in your secluded Gatlinburg cabin rentals. You can surround yourself with amazing views, and enjoy amenities that rival any hotel resort.
At Creekside, your family can enjoy a pool table, whirlpool tubs, a private hot tub on the covered deck, gorgeous windows to soak up the view, and a gas fireplace for winter visitors. This cabin sleeps six, so it's perfect for big families or groups of friends. All our cabins in Gatlinburg include fully equipped kitchens – you just need to bring food and you'll be all ready to enjoy a quiet night in.
At Black Beary Lodge, amenities include an air hockey table, another private hot tub, a pool table, and tons of private outdoor space for you to enjoy. This cabin can sleep up to eight visitors.
All Groups Welcome to These Cabins in Gatlinburg
From exploring Gatlinburg to relaxing in your perfect cabin getaway, there's nothing you can't have in these luxurious rentals in Gatlinburg. Grab your friends, family, corporate team, or other group, and book your stay today. All you need to do is visit the cabin page and choose your nights!