Catch a Wave on These Splash Country Rides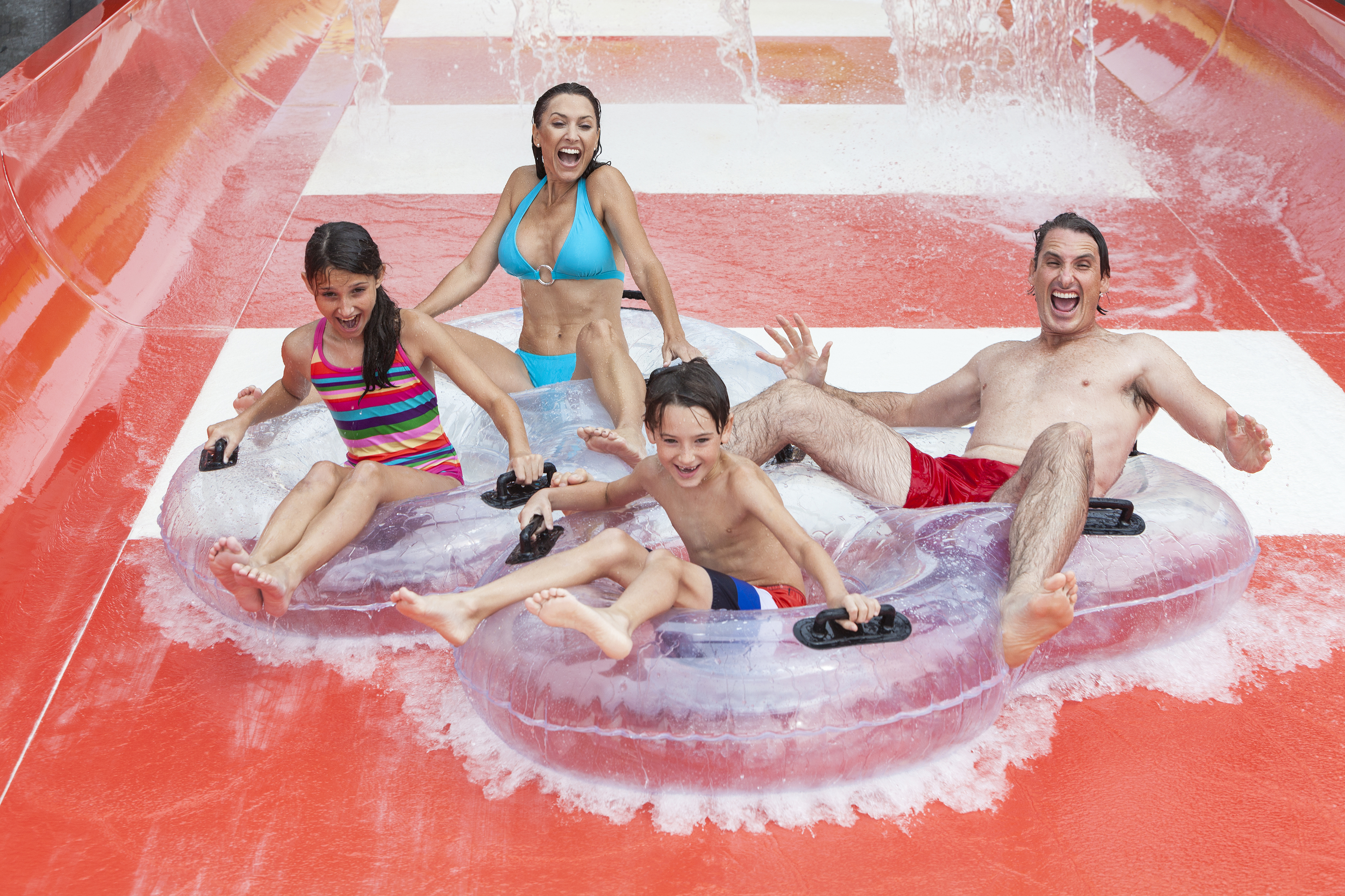 If you are looking for a day of fun and a great way to keep cool in the Smokies, take a trip to Dolly's Splash Country! Splash Country rides provide the ultimate thrill, relaxation and excitement for your Smoky Mountain vacation!
RiverRush
RiverRush is Tennessee's first and only water coaster! Much like a traditional roller coaster, RiverRush features climbs and falls throughout the ride.The highest drop falls from 25 feet high at a 45-degree angle. On RiverRush, riders will experience four drops and multiple turns through tunnels as they ride on the water.
Mountain Waves
Mountain Waves is one of the best Splash Country rides! This 25,000-foot wave pool will send your float twisting and turning over the water, just like ocean waves!
Bear Mountain Fire Tower
At Bear Mountain Fire Tower, the entire family can jump and climb through the interactive area. There are seven slides, water cannons and a huge bucket that drops 1,000 gallons of water. Kids enjoy spending time in this area because it is like a running around a playground submerged in water.
The Cascades
The Cascades is an interactive lagoon-style pool that showcases an 8,000 square foot pool. The area is home to a giant cascading waterfall, slides and water jets. Surrounding the area, visitors will find a large deck space for seating.
Downbound Float Trip
Downbound Float Trip is the most relaxing of all of Dolly's Splash Country rides. The "lazy river" stretches 1,500 feet in length and features a 200-foot waterfall. If you are looking for a calm glide on the water, grab an float and head to the Downbound Float Trip!
Little Creek Falls
If your Splash Country adventure includes a group of young children, make sure to rent a canopy near Little Creek Falls! This area includes a children's pool, slides and activity center. Kids will stay occupied all day at Little Creek Falls!
Slick Rock Racer
For a little competition during your visit to Splash Country, hop on the Slick Rock Racer! With four lanes, each side-by-side, riders will challenge one another head first toward the finish! You won't want to miss this racing ride against friends and family!
After experiencing all of the fun on Dolly's Splash Country rides, enjoy an evening in a cabin or condo in the Smoky Mountains! With unparalleled views, Diamond Mountain Rentals have cabins and condos to meet the needs small or large groups! If you are travelling with a large group or family, check out our five bedroom cabins! If you have any questions, contact our friendly staff at 1-888-430-4060.