Pet Friendly Gatlinburg Cabin: Loft King Bedroom
Pet Friendly! King Bedroom - Several Mountain Ranges to view! FREE Ticket to Dollywood and other Dollywood Attractions including other venues as well!
There is nothing better than getting away to a romantic cabin in Gatlinburg. Enjoy the incredible panoramic mountain views from this 1000 sq. ft. cabin with a loft king master bedroom & covered deck with hot tub and charcoal grill & rockers. Also enjoy a fully equipped kitchen, living room with wood burning fireplace, and two cable TV's. You can take advantage of the DVD player in the living area too, which also features a stereo CD player.

Step into the beautiful loft king bedroom with a "heart" shaped Jacuzzi and full bath. Have some fun in the game room with the regulation pool table. Lots of natural wood inside makes this romantic cabin in Gatlinburg the place to enjoy the fantastic mountain views. Located just minutes from downtown Gatlinburg, this cabin is near all the fun things to do like shopping, dining, and sightseeing. Other amenities include high speed Internet (ethernet cable) and unlimited local & long distance calling.

Make Tina Marie's your special Gatlinburg getaway cabin rental.

Book NOW with Diamond Mountain Rentals and receive over $200.00 in FREE tickets daily for the following venues:
Dollywood Theme Park; Rowdy Bear Mountain Coaster; Pigeon Forge Snow; Ripley's Aquarium of the Smokies; Ripley's Davy Crockett Putt Putt Golf; Sevier Air
Trampoline & Ninja Warrior Park; Wonder Works; Dolly Parton's Stampede Attraction; Hatfield & McCoy's Dinner Feud; Pirates Voyage Diner Show; Comedy Barn
Theatre; Smoky Mountain Opry; Country Tonite Music Show and Big Creek Expeditions (White Water Rafting).

Note: Enjoy one free adult ticket. One-Day Ticket per unit, per paid night stay, with reservations made in advance. Reservation required. Noncumulative and nontransferable (No Bundling). Unused admissions expire daily.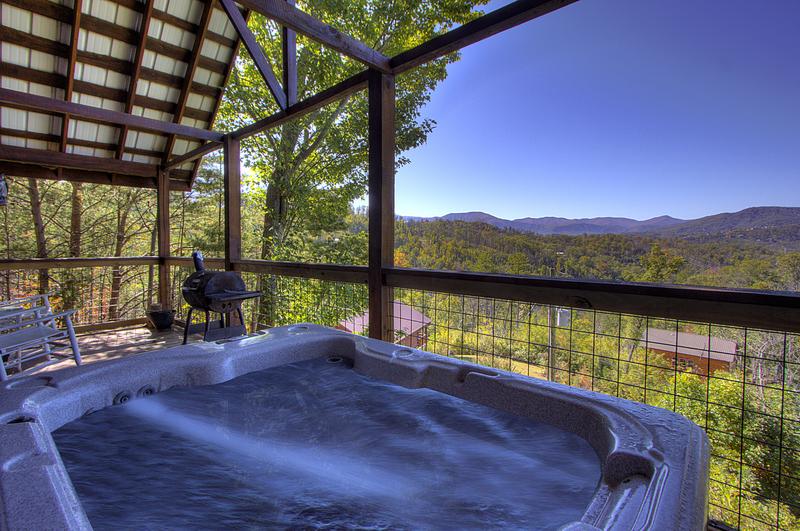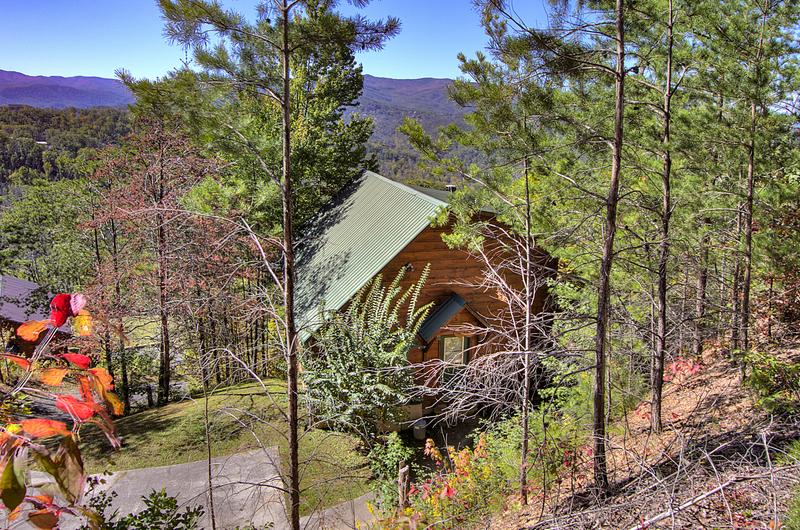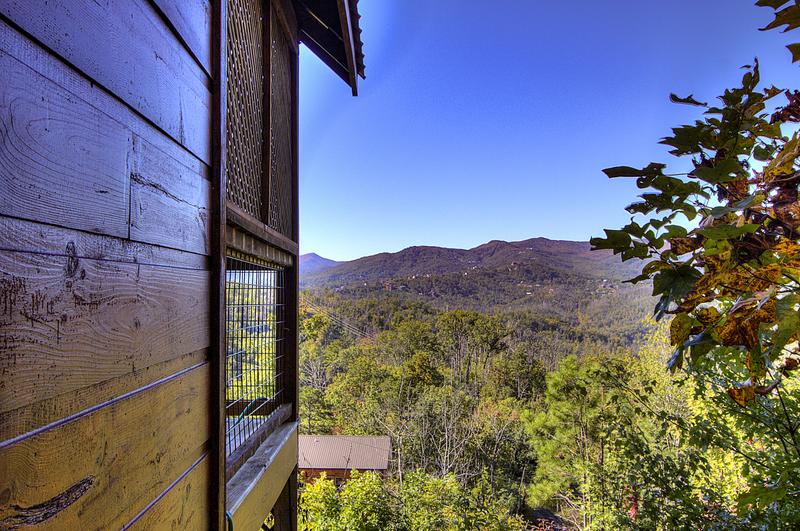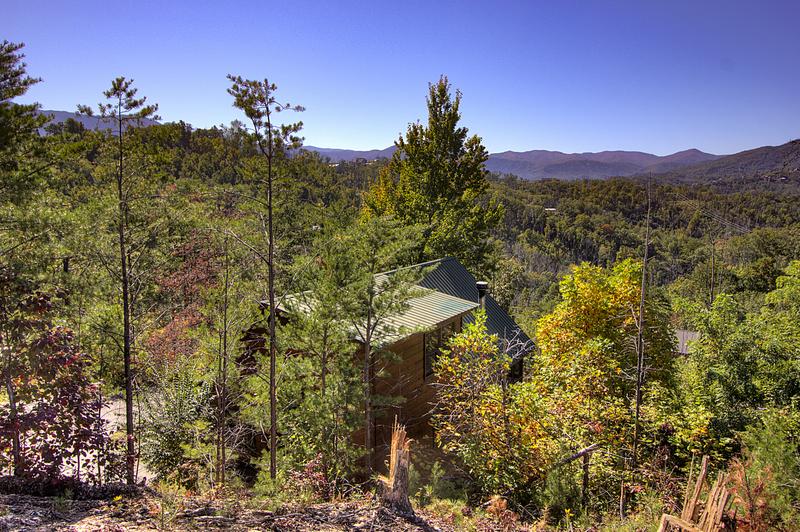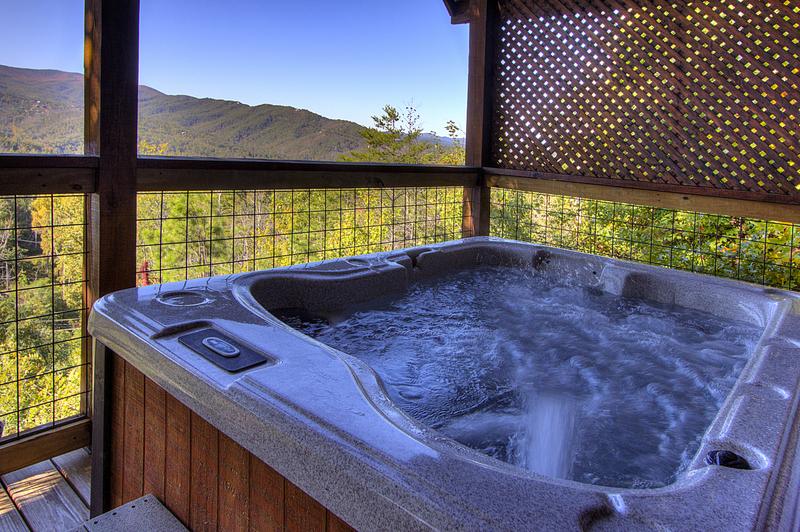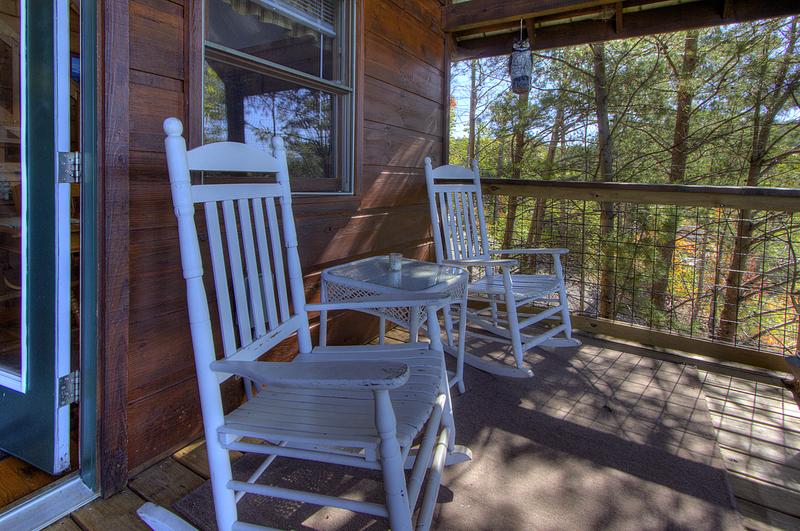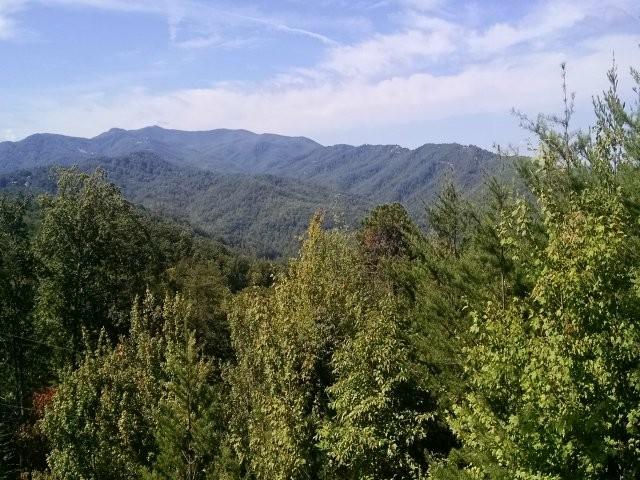 Amenities
Washer/Dryer
Hot Tub
Jacuzzi
Charcoal Grill
Internet Access Ethernet Cable
Wood Fireplace
Fireplace(s) (1)
Pet Friendly
Jacuzzi (1)
Pool Table
King Bed (1)
Full Bathrooms (1)
Square Foot (1000)
DVD Player
Internet Access Wireless
Coffee Maker
Toaster
Microwave
Central H/A
Cable/Satellite: Charter Cable
Equipped kitchen w/basic pots & pans
Towels/Linens Provided
Dishwasher
Ice Maker
Flat Screen TV
Ironing Board/Iron
Kuerig Coffee Maker
Reviews
Amy Jeffres - 11/19/2018

Great quiet cabin I really loved this cabin. I stayed the week of Thanksgiving and walked into a cheery holiday decorated place. It was everything I was looking for. Quaint, quiet and cozy, everything you could want in a cabin, with spectacular views to wake up to every day. I would stay here again in a heartbeat!

John Camp - 8/4/2018

Great views Always loving getting away to cabin this cabin was stocked with everything we needed and worked great for us thanks

C. Dale - 4/16/2019

Loved staying in cabin. Very cozy. Views are spectacular! We loved the heart shaped Tub too.

Cole - 1/8/2021

There is nothing better than getting away to a romantic cabin in Gatlinburg with fanastic views. .It was a great rental! Perfect for two.

S, Thompson - 1/17/2020

Tina Marie's relaxing retreat!!! We loved it!

D. Baxter - 9/10/2019

Great experience being there wish we could have stayed longer

Alex - 8/27/2020

It was everything we could have asked for and more! Cleanliness and location was fantastic. It's a little hidden up in the mountain but the GPS was able to get us there. Will definitely be back!

A. Summerlin - 10/19/2019

This cabin was everything we wanted and more!

Adfam Holdt - 12/20/2018

Perfect Gatlinburg getaway! We spent five nights over Christmas in this property, and I must say it was just about perfect for us. We arrived after dark, but when we awoke the next morning to the view with clouds rolling over the valley below, it was breathtaking! The weather was perfect to enjoy the hot tub on the patio at night. The size, amenities, and location were perfect for exactly what we needed, which was a relaxing holiday. It was our first trip to Gatlinburg. We'll definitely be back, and would be love to stay in this cabin again!

Yolanda Bonds - 1/11/2019

I loved it I loved it

Jessica - 6/24/2021

We thoroughly enjoyed our stay at Tina Marie's! Such a cozy cabin and perfect for 2! I will echo everyone else's comments on the breathtaking views, and the hot tub was delightful. So much in the area to do and so close to downtown and Pigeon Forge so you have plenty of options. Yes, the driveway is steep but wasn't an issue getting in and out. We will definitely be back!

Kaitlyn - 2/26/2021

We just stayed for a weekend and LOVED it! We both said that this would be the perfect cabin to come to because it's so close to town, the view is just phenomenal and it's perfect for a couple. The view from the hot tub was absolutely worth it. The driveway was steep but it was no problem at all! I highly recommend this cabin.

K. Lieder - 5/23/2019

We cannot recommend this property enough. The check-in process was seamless and the staff was incredibly friendly. The property was clean and cute! The view from the deck and loft levels were absolutely breathtaking - all while giving you the option to relax in the hot tub! It was such a memorable stay.... we will be back!! PS - Make sure you test your brakes prior to staying - the drive is very steep!

M.. Mayhew - 2/21/2019

There is nothing better than getting away to a romantic cabin in Gatlinburg with fanastic views. This cabin was just what I needed after a long 10 day work stretch. It was cozy and clean. The hubby and I stayed on the back deck most waking hours either enjoying our morning coffee or relaxing in the hot tub and then staying warm by the propane fire pit with a cooled glass of wine. It rained a little during our stay and was cloudy but even the rain clouds with all their variant greys and whites with a little soft blue in them were beautiful..While inside the cabin we enjoyed the crackling fire while watching movies. It was a wonderful soothing stay. We hope to come again. Date of arrival - February 22, 2019

M. K. Kristan - 7/21/2019

Breathtaking view of the Smokey Mountains! Can not say enough about this property! We loved it. Drive way is a little steep. There is nothing more relaxing than sitting on the deck and staring out at the mountains. Such a breath taking view. Already making plans to visit again. We can not wait to go back!

Aaron - 1/14/2021

Great cabin! Great view!! Will definitely stay there again. Highly recommend this cabin to anyone looking for a fun relaxing get away.

R. Elkins - 6/1/2019

Myself and the wife loved the cabin Very cosey and clean The driveway was awesome we rode the bike up for our vacation and rode a wheelie all the way to the top ertime whooohooo

Shawn Jacks - 7/24/2018

Beautiful view! This is a great little place with a great view. The bed was comfortable, the loft was cozy, and the hot tub with a view was a nice added touch. If I had to choose one thing to complain about it would only be that the door lock needs replaced, but that is really the only issue. Submitted: Aug 13, 2018 | Stayed: July 2018

Amanda - 6/27/2021

We really enjoyed staying in this quaint little cabin. It was perfect for enjoying some peace and quiet after all the buzz of our wedding. We were able to get some much needed relaxation in and were close to town for when we wanted to go out. The hot tub and jacuzzi really made it for us. The ticket to dollywood was not there as the description promised but for us that wasn't a dealbreaker. The view was beautiful and we enjoyed our privacy. We even got the privilege of seeing some of the wildlife as a mother bear decided to stop by with her cubs and we got some great photos from our balcony. Overall, we had a wonderful honeymoon here and would recommend this place to other couples looking for a romantic getaway. Just keep an eye out for the bears when you're coming and going. We had no trouble ourselves, but they are definitely around.

H. Wolff - 9/13/2020

My husband grew up coming to the smoky mountains but I have never been so when our cruise for our honeymoon was canceled it was perfect opportunity to check out the Smoky's!! We had such a great time and view was amazing driveway was a little scary but got better each day!! Will definitely book again! LOVED LOVED LOVED this cabin!! Perfect for a honeymoon!

R. Shelton - 12/4/2020

We love the place, loved the location, loved the Fireplace, the pool table was fun. Our last night we just enjoyed music and played pool. We will definitely be back. Thanks.

C. Berthiaume - 5/12/2019

My husband and I rented this cabin to celebrate our 25th wedding anniversary and it was perfect. Loved the location close to Gatlinburg but not too close, and close to the bypass when visiting the park. The view is fantastic. We hiked a lot, so the hot tub was perfect in the evenings. Very cute and cozy decor and the pool table was fun for extra entertainment. Really, it was perfect for us. We ate breakfast and dinner on the back porch daily to enjoy the view. I would definitely recommend this cabin.

Katie Smoot - 12/9/2018

Beautiful and Cozy The cabin was clean and just the perfect size for a relaxing getaway weekend. The view of the snowy mountains were georgous!!!! Be cautious of the driveway though, it is a little scary!!! We can not wait to visit again!! Submitted: Dec 29, 2018 | Stayed: December 2018

Matt - 4/14/2021

Stayed here for a week to explore the Great Smoky Mountains, Eastern TN, and Western NC. Cabin was perfectly sized for the two of us and our dog. Views from the porch are breathtaking, and the hot tub was a huge bonus. We did a lot of hiking and exploring, so the location was perfect for quick access to the park but also just far enough from downtown Gatlinburg to experience peace and tranquility. Driveway is steep, but was no problem for our front-wheel drive chevy impala. We highly recommend this cabin to anyone looking for a relaxing week or weekend getaway.

W. Ross - 9/3/2020

Diamond rentals was great to rent from. Great communication and Customer service A+!

B. Brinman - 4/27/2019

Every night and every morning we sat on our cabin's balcony, watching, listening and feeling Nature at her best. Great bed, fun tubs-hot and heart-shaped- and just enough out of the city distance, to have it all. Watch for very steep driveway.

Z. Bruyevich - 12/23/2019

Quiet still convenient getaway It was as described if not more impressive. Very clean. Just magical little getaway, still close to all the restaurants and shops and activities. Loved it.

Stephen Walker - 12/14/2018

Great cabin! Beautiful views. We had a great time and would do it again.

L. Experiene - 3/1/2020

The cabin was perfect. So sweet and romantic. All around beautiful experience.