Gatlinburg Shopping is…Fun!! - Part 1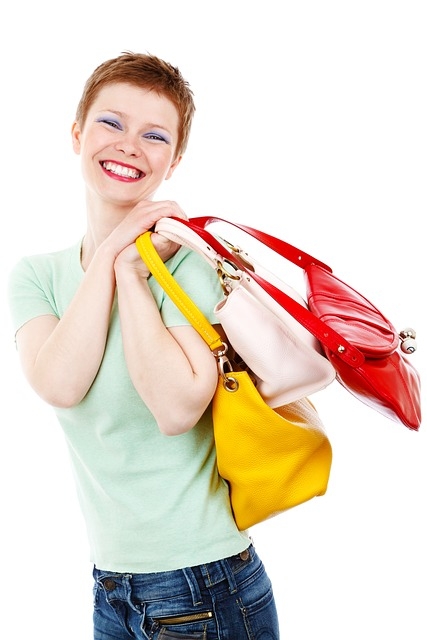 Some people come to Gatlinburg to get married. Others come every year for a family vacation. Still others like to visit to attend some of the amazing events held here every year like the midnight Fourth of July parade, the viewing of the synchronous fireflies, the Smoky Mountains Songwriters Festival, and other great local events. There's one fun activity that's nearly universally liked by everyone who comes to Gatlinburg: Shopping! The reason shopping is at the top of practically everyone's to do list is that you don't have to look far to find remarkable things to buy to remind you of your visit. We thought it would be helpful to guide you by categories so you could get an introduction to the many shopping opportunities that await you when you visit Gatlinburg.
*Arts & Crafts Community:
How to get there: Located 3 miles from Downtown Gatlinburg
Turn at traffic light #3 in downtown and go 3 miles on Hwy 321N
This famous enclave of over 100 local artisans is a definite must-see for those who love to shop and for anyone who likes to immerse themselves in a living demonstration of skills handed down from a bygone era. The great part about shopping here is you can hop the Yellow Trolley (get your handy trolley map here, (an all day Yellow trolley fare only costs $1.00) and enjoy a quick ride from the Mass Transit Center downtown out to the Arts & Crafts Community. The loop road has been designated a Tennessee Heritage Arts & Crafts Trail. The trolley runs from April 4 - Dec. 27, 2014, 10 am - 6 pm. Please note: You can also get a $2.00 all day trolley pass that you can use on any of the trolleys (except Tan and Pink routes), and this may be a better deal if you anticipate taking trolleys to other shopping spots during the day. Trolley passes can be purchased at any of the welcome centers in town, lodgings, city hall and other locations. While the Yellow Trolley runs from April - December, the shops at the Arts & Crafts Community are open year round. If you choose to drive to the Arts & Crafts Community you'll find plenty of free parking.
Now back to the shopping! Once you arrive at the Arts & Crafts Community you may decide to stay all day, or you could sample some of the shops then return later. You'll see a great variety of artisans and their unique creations, including leather goods, woven items, candles, carved items, pottery, silver, scrimshaw, stained glass and so much more. Many of the artisans will share with you their stories on how they learned their crafts.
Enjoy this short video that will acquaint you with the history of the Arts & Crafts Community and what you can see there today: https://www.youtube.com/watch?v=2zteaTB1osg
Here you'll find a list of the craftsmen you'll see when you visit: https://www.gatlinburgcrafts.com/member_listing2012.html
*Pottery shops
Smoky Mountain Pottery
Location: 744 Powdermill Rd, Gatlinburg, TN 37738
Their slogan is 'Designed to Make You Smile' and that's what you'll likely do when you see this attractive collection of pottery. They offer pottery that's not only collectible, but also functional, too. Vases, plates, bowls, and platters in dozens of colors and glazes are just a start. You can purchase custom pottery that can take most any form; from bowls, to urns, lamps, tea pots and more. These are all original works of art, so you know that yours will be a unique keepsake. You can shop Smoky Mountain Pottery online, too: https://www.smokymountainpottery.com/custompottery.html
So if you see something you liked while in town and forgot to buy it or want more, it's easy to order on the Internet.
Brandywine Pottery
Location: 244 Buckhorn Rd, Gatlinburg, TN 37738
Brandy, the artist who owns this shop, has been creating pottery for over 20 years and her Gatlinburg shop offers hundreds of one-of-a-kind pieces you can buy to commemorate your visit. Many people return every year to buy another piece to add to their collections. Here you'll see amazing vases, goblets, glasses, bowls, mugs, teapots and sets, pitchers, snowmen and so much more. Take a look at this product carousel to discover the array of original pottery you can buy:
https://brandywinepottery.com/products-2/#jp-carousel-262
Be sure to check back soon as we have some more awesome shopping highlights to share in Part 2 of this guide!
Shopping Guide Part 2
In the first part of our shopping guide we explored some of the most popular shopping experiences in Gatlinburg, including the Arts & Crafts Community and several of the well-known pottery shops. We will continue our exploration now with descriptions of what you'll find at some of the top local wineries, breweries and distilleries. From tours to purchasing wine, beer and spirits, plus a variety of items that make perfect souvenirs, you'll find a lot of shopping fun awaits you.
We'll continue our shopping tour in The Village, a quaint selection of shops that literally has something for everyone; from tasty baked treats to everything you need to outfit yourself for a day hiking in the Smokies. Last but not least we'll conclude our look at Gatlinburg shopping by discovering the shopper's paradise that is the Gatlinburg Mountain Mall.
Now let's see what the wineries and breweries have in store for you:
Wineries & Breweries:
Sugarland Cellars
This local winery is a favorite stop for many visitors to Gatlinburg and it's easy to see why. The variety of wines that they offer is nothing short of extraordinary. Discover their sweet, semi-sweet and dry wines. Here's a short introduction to each type:
https://sugarlandcellars.com/wine-shop/
Besides purchasing these exquisite local wines people love touring the winery, too. Come out for a free wine tasting and a tour. Note their schedule, here https://sugarlandcellars.com/tour-our-winery-2/.
You can shop for their wines online, too and enjoy the local flavor and Southern tradition anytime:
https://www.secureclubva.net/mountainvalley/asp/sh1.aspx?guest=true
Sugarland Cellars has a lively Facebook page that is a must for all wine lovers:
https://www.facebook.com/SugarlandCellars There you'll find intriguing wine-related quotes, wine of the month specials, and many humorous images.
Ole Smoky Moonshine's The Holler has become a true destination for visitors to Gatlinburg. It's America's most visited distillery and lives up to its reputation for delivering a true moonshine experience. Come visit and take in the entire moonshine process as you smell the fermenting grains that will be transformed into the amazing moonshine flavors Ole Smoky offers. From Original, Cherries, Blackberry, Lemon Drop, Apple Pie, White Lightnin', Peach and many other delectable flavors (plus an ever-growing list of specialty and seasonal flavors) a visit to The Holler is sure to awaken your senses. Get a free 'shine sample, learn about East Tennessee moonshine lore and commemorate your visit by taking home some Ole Smoky merchandise.
Smoky Mountain Brewery
If you're into quality micro brews then this is the place for you. They offer four locations, with one in Gatlinburg and one in Pigeon Forge. Their restaurants are supplied by their brewery, one of the largest working microbreweries in East Tennessee. The first thing you can do is take a break from your shopping and kick back with one of their great tasting local beers like their Gold Medal Winner, Velas Helles, a superb light German lager. Or you can quench your thirst with Mountain Light, a delicately hopped American pilsner. If you're looking for great tasting drinks, you'll definitely find them here; from sangria, to margaritas, and a wide selection of fine wines and champagnes. Their drink menu tantalizes with photos of their entire selection of libations: https://www.smoky-mtn-brewery.com/c7be5217d0_sites/www.smoky-mtn-brewery.com/files/smb_onlineMenu2014.pdf
Eat, drink and be merry was never easier to do than at Smoky Mountain Brewery. You'll surely be hungry after all your shopping and Smoky Mountain Brewery doesn't disappoint. They are known for their amazing food. View their menu here which ranges from tasty wings, burgers and appetizers right up to fantastic dinner selections like sirloin steak, filet mignon, garden fresh salads, chicken, pizza and so much more.
And oh yes, the shopping...you can buy some amazing merchandise to remember your visit by, including some awesome beer and shot glasses.
The Village:
The Day Hiker
Hiking the trails in the National Park wouldn't be the same without gear and gifts from The Day Hiker. You can get important resources such as hiking guides to some of the area's most popular trails on their website: https://www.thedayhiker.com/. Purchase well-made hiking gear like ultra-compact backpacks, hammocks, t-shirts, park guides, camping novelties and gifts. You'll enjoy their very active Facebook page that features incredible photography of some of the amazing trails you can hike when you visit Gatlinburg: https://www.facebook.com/thedayhiker
The Donut Friar
You won't have to wait long for the store to open -- You can get your donut fix starting at 5 am if you shop here. The donuts and coffee make this one of the most popular shops not only in The Village, but in all of Gatlinburg! Who can resist delectable donuts, scrumptious cinnamon rolls, eclairs, frosted donuts and sugar covered donuts. It's almost certain that you'll visit this store more than once.
Alewine Pottery
When you shop here, part of the experience is touring the workshop to see how the artisans create every unique piece of pottery. Then once you have seen the pottery process from start to finish there's the entire store to explore. What pottery will you select to remind you of your trip? Many people come back every year to buy additional pieces to add to their collections. It's wondrous to see the potters create these bowls, cups, lamps and other intricate items. Their creativity allows them to add many embellishments that reflect the seasons and local lore.
Keep up with the doings at Alewine Pottery by visiting their website: https://www.alewinepottery.net/ttworkshop.aspx
Gatlinburg Mountain Mall: https://gatlinburg-mountainmall.com/
This six level mall is located in the heart of downtown Gatlinburg. It offers a distinctive shopping experience with shops that sell a wide range of gift items, fashions for men and women, local handmade arts & crafts, an arcade, pet items and gifts, specialty shops, music, video, tobacco pipes and smoking items, western wear and leather and so much more. Don't worry about where to go for a bite to eat as the mall is home to several restaurants including Wendy's of Gatlinburg and New York Pizza & Pasta, serving pasta, pizza, calzones and more Italian specialties.
Here's a great video that offers short introductions to many of the mall's retailers: https://gatlinburg-mountainmall.com/index.cgi?token=11452721743&page=plate2-clip1.htm
We hope you've enjoyed this two part series about Gatlinburg shopping. Whether you decide to buy pottery, t-shirts, woven goods or food, each shop is unique and all of their owners welcome you to Gatlinburg.
Are you ready to visit Gatlinburg to do some power shopping? Book a Diamond Mountain Rentals cabin now and soon you'll be hitting the shops looking for bargains.