Romance is in the Air! Here's our Guide to the 6 Most Romantic Things to Do in Gatlinburg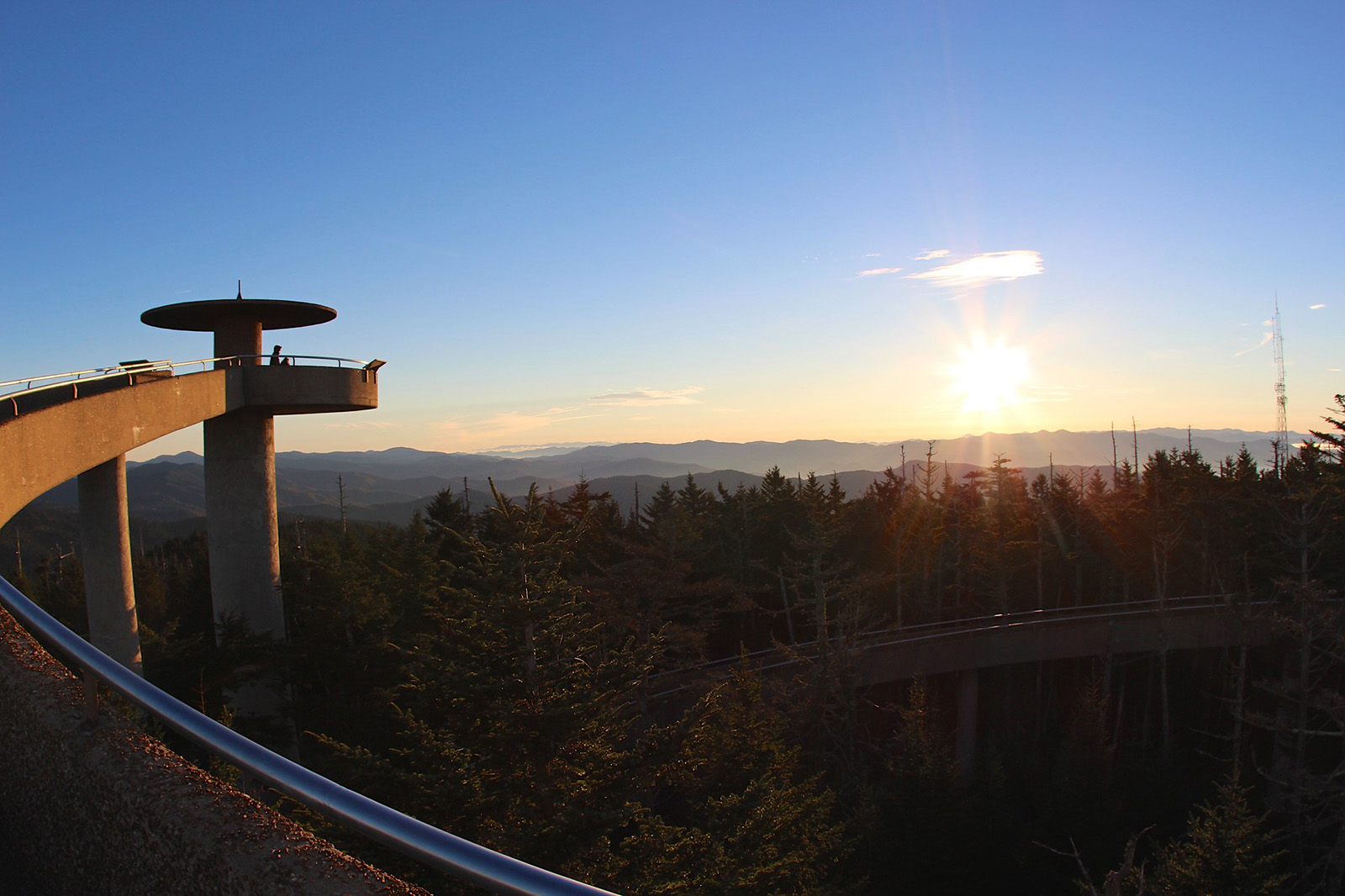 Anyone planning a visit to the Smokies or to Gatlinburg, TN (the "Gateway to the Great Smoky Mountains National Park"), knows that there are many things to do in Gatlinburg. In fact, it can almost feel like there are just too many things to do.
That's why it's usually best to narrow it all down to a "theme." Will it be about the many outdoor activities (hiking, biking, rafting, fishing, and so on) or is about the shopping and dining (after all, scores of restaurants, malls and even an Arts & Crafts trail are here)? Will you emphasize the attractions or the amazing drives in the park? Clearly, you have more than enough options, but if you're visiting with your significant other, we suggest you find and focus on the most romantic things to do in Gatlinburg!
#1 Focus on Romance by Booking One of the Idyllic Cabins in Gatlinburg
For this guide of "romantic things to do in Gatlinburg," the top of our list is booking one of the many wonderful cabins in Gatlinburg. Though we'll look at five other super romantic ways to spend time in Gatlinburg, TN, you will never go wrong if you start your romantic getaway in one of these excellent retreats.
Whether you opt for a waterfront cabin in Gatlinburg, where a babbling brook or gently lapping waters lull you to sleep and soothe you at all times, or you take a private retreat tucked into the mountains, you are certain to find a romantic hideaway. This sets the stage for your adventures out and about in the area, and if your goal is romantic things to do in Gatlinburg, you'll find those in great abundance.
Rather than just list five other individual things to do in Gatlinburg, we want to give you a fuller portrait of the area, so we'll emphasize some of the general activities and how you can enjoy them in romantic ways.
#2 The Great Smoky Mountain National Park
Many cabins in Gatlinburg are just moments from the National Park and its entrances, and this means you can dedicate your entire couple's retreat to exploring this astonishing destination. It contains more than half a million acres and is laced with wonderfully scenic drives that could be at the top of your list of things to do in Gatlinburg. As an example, there are "loop" roads that are used by millions of visitors each year because they are so remarkably scenic, and because they offer easy access to some of the best trails.
If a romantic drive (along with a picnic or maybe a hike to see some waterfalls) is for you, we suggest the following options:
Waterfalls, panoramic vistas and year round scenery make this one of the most popular activities in the entire park. You can also pull over and access several excellent hikes from here - several just two to three miles in full, and leading to waterfalls and panoramic views.
We suggest you hit Baskins Creek Falls or Grotto Falls if you want waterfalls and an easier hike. If you are a more advanced hiker, Trillium Gap is the longest loop and offers non-stop scenery. There are also options like Brushy Mountain and Bullhead Trail - both around 5 to 6 miles and also packed with beauty.
At roughly 11 miles in total, this loop road is another of the most commonly visited sites in the park. It is also one of the most popular things to do in Gatlinburg because it has hundreds of spots that will make you stop and stare. It features a handful of historical sites, a few charming nature trails and even a waterfall along the way. Pick up a map and be sure you hit all of the old churches, historic homesteads and more. Don't forget a picnic as this is the one place with many romantic little spots to savor an "al fresco" meal together. HINT: You can also take a super romantic carriage ride through Cades Cove from the Cades Cove Riding Stables.
Lesser known but equally appealing, they are easy to reach and the Newfound Gap is one of the few roads that lets you pass between Tennessee and North Carolina along the way! HINT: The Newfound Gap Road is also the perfect spot for sunset viewing.
Clingmans Dome is several miles beyond the Newfound Gap and the highest point in the park. It is home to a remarkable observation tower with 360 degree views. It requires a very gentle half of a mile hike up a paved path to reach the observatory, but is well worth it.
If the two of you are avid and experienced hikers, another of the most romantic things to do in Gatlinburg is make the 8-mile round trip hike out to Ramsey Cascades. This is a 100+ foot high waterfall, noted as the tallest and most stunning in the entire park. It is a lengthy, strenuous hike, and easily a full day trip, but worth every second! And if you've rented one of the romantic cabins in Gatlinburg, this sort of hike will help you really appreciate the home-like setting (and hopefully, your hot tub) when you return home at the end of the day!
If you would prefer to tour the park on horseback, there are many options, especially in Cades Cove, and the National Park Service recommends these sites.
#3 Wine and Moonshine Tasting
Though we have called moonshine tastings the "wine tastings of Smokies," there are actually plenty of formal wine tastings for those enjoying romantic getaways in the cabins in Gatlinburg. There is even a Rocky Top Wine Trail that takes you to five different and local wineries with more than 70 varieties to sample. This is a lot of fun as it also includes a passport that lets you win a free gift if you pay a visit to three or more vineyards during your stay.
There are also three authentic moonshine distilleries offering travelers an opportunity to savor their different brews. You can book them with a bit of food or just head in for a tour and tasting. The three most popular include Doc Collier Moonshine Distillery, Ole Smoky Moonshine Distillery, and the Sugarlands Distilling, Co. Some of these spots are destinations in their own right with events that include entertainers and musical acts! Yes, you could make a day at a distillery with your special someone one of the romantic things to do in Gatlinburg!
#4 Fly High Above Town
If you have chosen to stay in one of the more romantic cabins in Gatlinburg, you may have great views of the region, or even just lovely scenery surrounding your little hideaway. However, one of the best and most romantic things to do in Gatlinburg is enjoy the many different ways you can get even higher above the town and savor the stunning mountain and local scenery. This includes:
Climbing 400 feet above town and featuring a bevy of activities at its base, this attraction is informative and educational, in addition to offering stunning views of the area.
Often listed as a "must do" activity in Gatlinburg, it is part of a larger ski area and is a 2.1 mile trip taking you to 11,000+ feet. At the top is a zoo, the amusement park, restaurants, ice skating and a lift taking you even higher!
A classic chairlift built in the 1950s, it takes you up 1800 feet in about five minutes. At the top is a great observation deck with a small restaurant and gift shop. It's a great way to enjoy the view and escape the hubbub of any busy hours you've spent in town.
Using the mountain as the base for a "coaster," this fun ride lets you pair up with your sweetheart to go as fast or as slow as you'd like. Get your own little car with fully operational brakes and savor the scenery as you head down out of the mountains. BONUS: This is a great date night activity since you can also ride down at or after sunset!
The Gatlinburg Bypass is considered a bit of a local secret as it allows you to get around busier hours of Gatlinburg traffic. It is a 4-mile road that connects Newfound Gap to US441, and the Gatlinburg Scenic Overlook is a well-loved pull-off around 15 to 30 minutes outside of Gatlinburg.
CLIMB Works Smoky Mountains zip-line adventures
For the daring couples enjoying a romantic retreat in one of the cabins in Gatlinburg, this is a 2.5 hour zip-line activity that lets you take in a totally unique view of the park - one from the treetops!
#5 Dine Out
While renting one of the romantic cabins in Gatlinburg means you can savor meals together at home and surrounded by amazing scenery and views, one of the most popular things to do in Gatlinburg is enjoy the scores of restaurants and delicious local foods. Head out for breakfast at a local favorite like the Log Cabin Pancake House or enjoy some of the most highly recommended BBQ in the region with a meal at Bennett's Pit Bar-B-Que. It if is a fine dining experience you desire, one of the most romantic inns throughout the region is the Buckhorn Inn and it is easily one of the best upscale eateries in the entire region. You might also want to visit The Peddler for fine dining, the historic Greenbriar Restaurant, which is out of the way and super romantic, and the Park Grill - also a sweethearts' favorite.
Naturally, there are dozens upon dozens of eateries in Gatlinburg and you'll want to find your favorite coffee spot, ice cream parlor, plus breakfast, lunch and dinner spots. We strongly urge sweethearts to visit the sweetest spot in Gatlinburg, the Ole Smoky Candy Kitchen with its taffy, caramel apples and so much more.
#6 Treasure Hunting
Though the entire region is full of shopping destinations of all kinds, if you are eager to bring home some souvenirs that are both useful and handcrafted, you cannot go wrong along the Great Smoky Mountains Arts & Crafts Loop. Though you'll find a lot of charming boutiques in The Village and also enjoy a distinctly European vibe as you do, if you are looking for locally made goods and items that will bring artistic value to your home, the Loop is the way to go.
Of course, you can stop and sample the many local nibbles, find everything from jewelry to large quilts for your wall or bedroom, and even handmade goods to use every day - think mugs, plates, silverware, and more. You'll take in some of the local scenery, meet authentic locals and artisans, and experience something radically different from the usual shopping.
If you'd prefer to remain in town, though, The Village is a lot of fun. It is one of the most romantic spots with its cobblestone court and little fountain, it features more than two dozen shops and even offers up some sweets like ice cream, donuts and more!
If you want a piece of local history and artisan goods combined, the Alewine Pottery may be the perfect choice. It sells everyday goods and you can watch the potters at work!
Now you have at least six things you can do while enjoying one of the romantic cabins in Gatlinburg. Don't forget that there are also helicopter, plane and hot air balloon rides if you want a romantic way to tour the entire region. There are spooky ghost walks and haunted attractions that can also add a bit of zing to a romantic night out, and there are so many museums, theaters and other destinations that the two of you can choose to be as busy or as inactive as you'd like. Start with that wonderful, private cabin retreat and you're sure to have the best time ever.
Image Link: https://img.bookonthebrightside.com/diamond/large/1758.jpg