3 Reasons to Stay in a Smoky Mountain Cabin This Summer
Every season is beautiful in the Smoky Mountains. We love the fall colors, the snow covered mountains and the spring flowers. However, summer is a special time in the Smokies. Our Smoky Mountain cabin rentals are located in the heart of Gatlinburg. The attractions are in full swing in the summertime, and our cabins are only 5 minutes from downtown Gatlinburg with the Smokies right outside your window. Does it get better than that?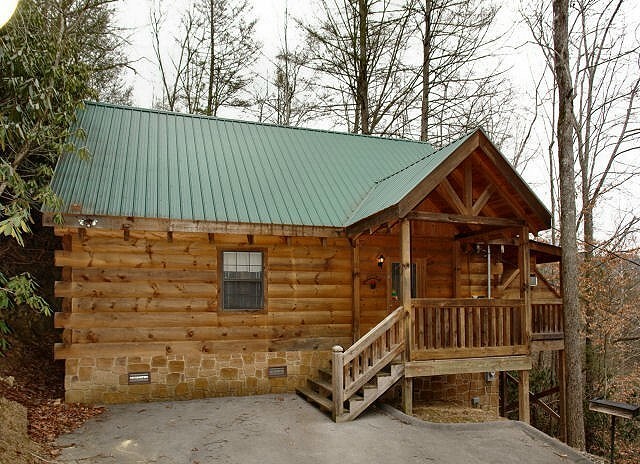 Here are the 3 reasons to stay in a Smoky Mountain cabin this summer:
1. The Attractions
The attractions in the Smoky Mountains and  Gatlinburg are in full swing in the summer time! You can't go tubing or whitewater rafting at almost any other time of year! The summer heat allows for visitors to utilize these attractions and enjoy the outdoors! While the summer is very hot, the exciting attractions make the season that much more enjoyable!
2. Waterfalls
Who doesn't love a stunning waterfall? The Smoky Mountains are home to dozens of waterfalls throughout the park. Summer is the best time to fully enjoy them! You can guarantee the falls will be flowing; the flowers will be in bloom; and the trails will be green. It's the perfect opportunity to go chasing waterfalls! It may be warm enough to take a dip in the waters (if you're at a safe location). Bring your camera and take photos of the Smoky Mountain falls! Suggestions include Rainbow Falls, Ramsey Cascades, Grotto Falls and Abrams Falls. Tag us in your photos and we will feature them on our Facebook: Diamond Mountain Rentals or tag us on Twitter @DMRCabinRentals!
3. The Smoky Mountain Cabin!
The cabins are half of the reason to visit! Our Smoky Mountain cabin rentals are luxurious, offer breathtaking views and incomparable amenities. Imagine waking up to the Smoky Mountains outside your window every morning! Or taking a relaxing dip in your very own private hot tub on the porch. Enjoy the spacious, authentic mountain cabins during your visit to Gatlinburg. We offer various cabins ranging in size, location and preferences. We even offer pet-friendly cabins!
Visit our website to view our list of Smoky Mountain cabins. Summer has arrived in the Smoky Mountains, and we're looking forward to your next visit!
« Previous
Next »