5 of the Best Waterfalls in the Smoky Mountains
When planning your next trip to the Great Smoky Mountains, be sure to add a waterfall excursion to your list of things to do in Gatlinburg. Witnessing their majestic splendor will leave you in awe. Tucked well within the national park are several different types of waterfalls ranging in size and sound. Read on to learn about 5 of the best waterfalls in the heart of the Smokies mere minutes away from any of our Gatlinburg Cabins. The experience of standing in front of a Smoky Mountain waterfall will leave you speechless and with a smile of appreciation for nature.
Laurel Falls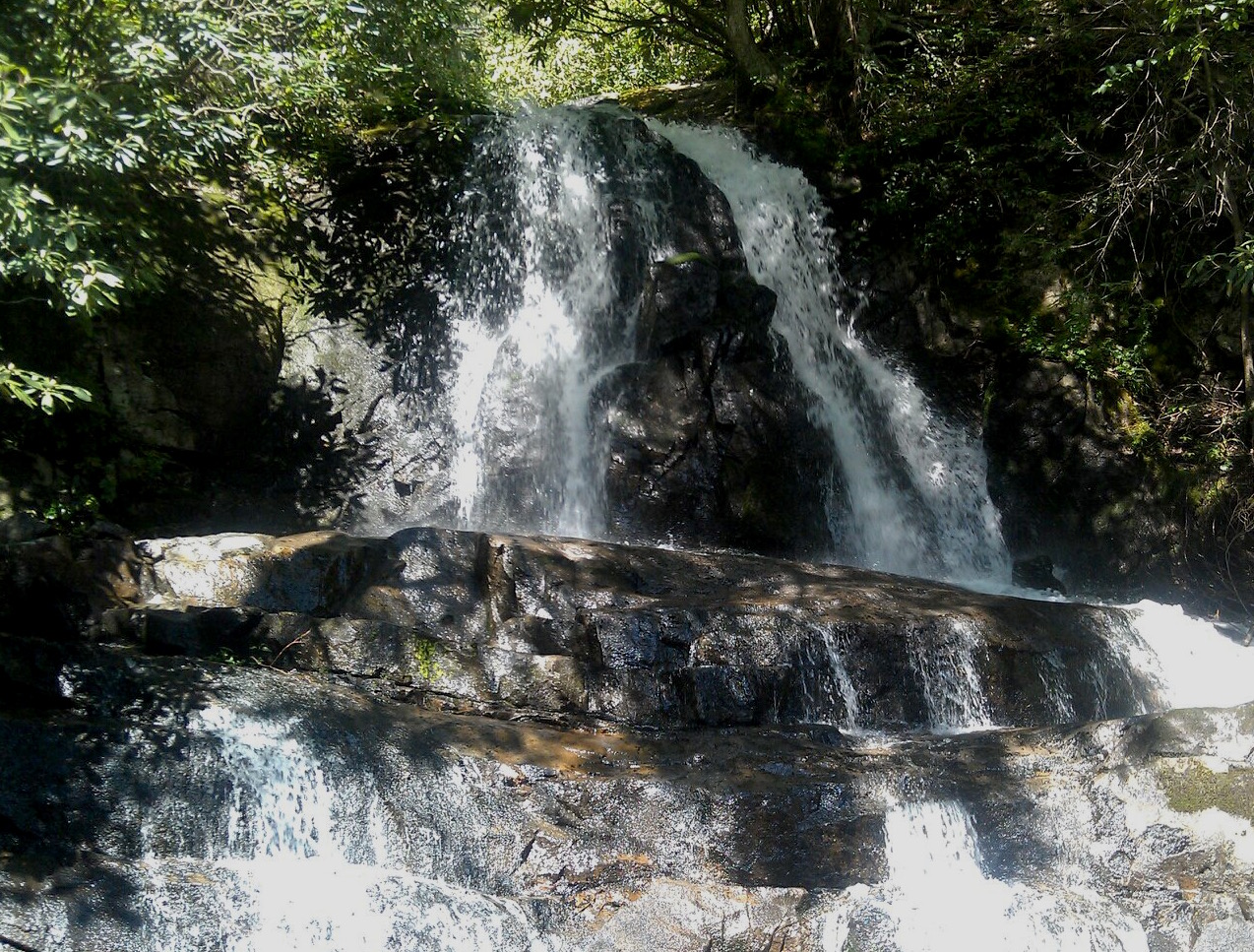 Laurel Falls stands at an impressive height of 80 feet with powerful rushing cascades. Named after an indigenous shrub that lines the paved trail leading to the waterfall, you can reach Laurel Falls within 1.3 miles of moderate hiking, a 2.6-mile roundtrip hike. There are two sections, an upper fall and a lower fall, which are separated by a walking bridge. The walking bridge feeds into a flat yet dimpled rock perfect for sitting. Laurel Falls spills into a natural pool formation that drops into the lower fall. Bring a towel and plan to get your feet wet!
Rainbow Falls
During the summer months, visitors near and far gather around Rainbow Falls to witness the magical formation of rainbows within the mist of the falls. This Smoky Mountain waterfall stands tall at 80 feet high with a floating mist that produces prismatic rainbows on sunny afternoons in the Great Smoky Mountains. Rainbow Falls pours within the Motor Nature Trail just past the Noah "Bud" Ogle homestead. During wintry conditions, the falls freeze over offering outstanding ice formations.
Ramsey Cascades
Sitting mighty and proud as the tallest waterfall in the Great Smoky Mountains, Ramsey Cascades is peaked with over 100 feet of cascading water bursting over several rock outcroppings. At the base of this fall is a collective pool of water which is known to be home to an abundance of salamanders.
Abrams Falls
Standing at only 20-feet high, Abrams Falls does anything but fall "short" of amazement. The water rushes over the rock formations in such depth and with great volume that a massive pool rests at the base of the fall. Located in beautiful Cades Cove, the trail leading to Abrams Falls is 5 miles roundtrip, offering moderate difficulty to hikers.
Place of a Thousand Drips
Rainy season means waterfall season in the Great Smoky Mountains. The Place of a Thousand Drips is a hidden gem too miraculous to miss. After a heavy rain, drive into the Motor Nature Trail and slow down and look around you. Roaring Fork Motor Nature Trail experiences massive runoff water that is collected and distributed throughout this extravagant formation resulting in several thousand "drips". Streams of water scattered throughout hundreds of small channels create a massive waterfall formation visible throughout the entire trail drive.
The next time you have an opportunity to stay in one of our beautiful Gatlinburg cabins, add these waterfalls to your must-do list of unforgettable adventures!