5 Reasons to Stay in the Smoky Mountains this Spring
Springtime in the Smokies is such a special time! Bright colorful flowers are blooming, picturesque views are surrounding, and luxurious cabins, thrilling outdoor attractions, and patio and rooftop dining establishments are all waiting for your arrival! There are many reasons to plan a stay in one of our cabins in Gatlinburg this spring, but here are five of our favorite reasons you should stop waiting around and come explore all the Smoky Mountains have to offer this spring!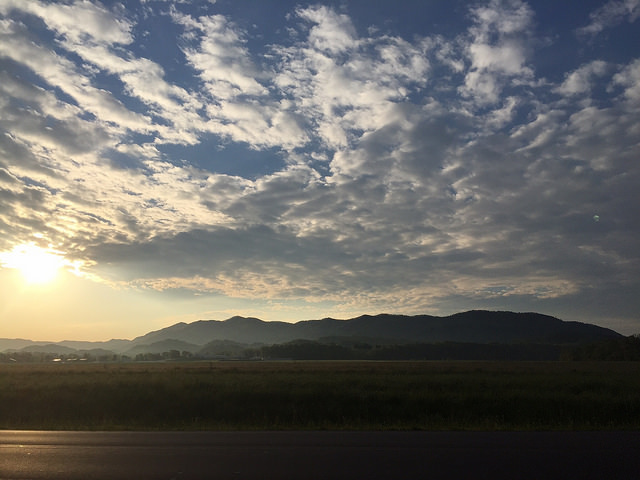 Luxurious Cabins
There is a large selection of Gatlinburg cabin rentals to choose from, but Diamond Mountain Rentals offers the most affordable prices on the most luxurious cabins in the Smoky Mountains. You will feel right at home inside one of our spacious cabins in Gatlinburg during your mountain getaway. Our cabins are enhanced with the best amenities including plush furniture, fully equipped kitchens, large living and dining spaces, game rooms and much more. Give us a call today to plan your next vacation and experience all of this for yourselves!
Abundance of Wildflowers
The grounds are covered with a blanket of colorful wildflowers that bloom all throughout spring. Vacation during April 19 - 23, 2016 and enjoy the Great Smoky Mountain Association's 66th Annual Wildflower Pilgrimage or hike many of the countless trails in the national park to experience these displays all spring and into early summer.
Picturesque Views
The beautiful mountainscapes will surround you during your stay. Take in these picturesque views from the deck of your cabin in Gatlinburg, from the top of a trail in the national park or while exploring downtown Gatlinburg.
Patio & Rooftop Dining
Gatlinburg provides an assortment of options for patio and rooftop dining in the area. Enjoy the tex-mex flavors from the rooftop of Loco Burro, or delight in the delectable offerings at places such as Rocky Top Restaurant and Tavern, Calhoun's Restaurant, Wild Boar Saloon and many more fine dining establishments in the Gatlinburg area that feature outdoor patio dining.
Thrilling Outdoor Attractions
Take part in a thrilling outdoor adventures such as the Gatlinburg Mountain Coaster, ziplining, Gatlinburg Sky Lift, horseback riding, golfing or hiking. There is never a shortage of fun and exciting things to experience during a spring visit to the Smokies!