Scenic Winter Locations to Visit this January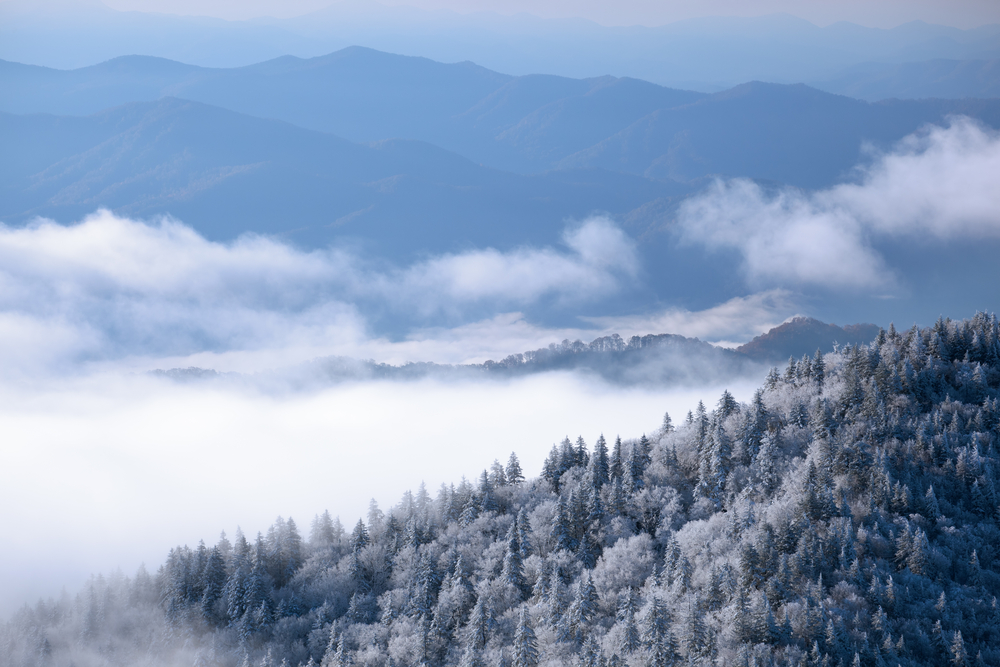 Gatlinburg in the winter is so magical! The spectacular views of the snowcapped mountaintops are certainly unmatched by any other! Diamond Mountain Rentals offers a variety of luxurious and pet friendly Gatlinburg cabin rentals to host you during a winter getaway to the Smoky Mountains. We have listed five of our favorite scenic winter locations to visit during your stay in one of our Gatlinburg cabins this January!
Panoramic Views
Many of our Gatlinburg cabins boast some of the most incredible views themselves. With these panoramic views, you may not want to leave the comfort of your own cabin to experience the many other scenic locations in the Smokies. Curl up in a blanket with a warm drink or take a dip in the hot tub, but either way admire the outstanding views without have to leave the porch of your spacious Diamond Mountain Rentals' cabin!
Aerial Tramway
Take in a grand view from above as you safely travel up the mountain to Ober Gatlinburg. The Aerial Tramway is the safest way to travel up the mountain this winter and is an amazing way to enjoy the views of the mountains as you travel. Once you arrive to your destination, you will get to experience the next scenic spot on our list.
Ober Gatlinburg
Ober is home to the areas best skiing and snowboarding! Come on up the mountain and ski, board or tube your way down. Surrounded by snow-covered mountains, Ober offers something for everyone on your trip.
Cades Cove
Cades Cove features some amazing views of the mountains and a great opportunity to see wildlife on its scenic, 11-mile loop road. This location is a popular spot, but thanks to the fewer crowds and less traffic after the holidays, January is the perfect time to take a drive through and explore all Cades Cove Offers!
The Sinks
On your way up to Cades Cove, pullover off of Little River Road and check out the powerful waterfall at The Sinks. This waterfall is short in stature, but its volume includes the entire flow of Little River.
Call today or reserve online one of our Gatlinburg cabins so you can come experience these wondrous, scenic locations among the many others located in the Great Smoky Mountains. A mountain getaway this winter is just what you need to relax, unwind, and take in all the amazement featured in the national park. Gatlinburg is unlike any other and is especially magical this time of year!