A Winter Waterfall Hike You Don't Want To Miss
Winter hikes in the Smoky Mountains are something that should be on everyone's to-do list while visiting the area. Winter hikes are also a great way to extend your outdoor adventure in the Great Smoky Mountains, even if you are visiting during a snowfall! While there are many winter waterfall hikes in the Great Smoky Mountain National Park, two of the most popular winter hikes in the Smoky Mountains are Rainbow Falls and Laurel Falls.
A Winter Waterfall Hike at Rainbow Falls
One of the favorite and most challenging winter waterfall hikes in the Smoky Mountains is Rainbow Falls. From the start, all the way to the top of the waterfall and back, the trip was a total of 5.4 miles. The trail also gains 1,500 feet in elevation on the way to the top. The most unique thing about Rainbow Falls is when the weather is cold enough, an impressive ice formation builds around the falls. Rainbow Fall is a great winter waterfall hike in the smoky mountains for anyone looking for great views and a little bit more of a challenge.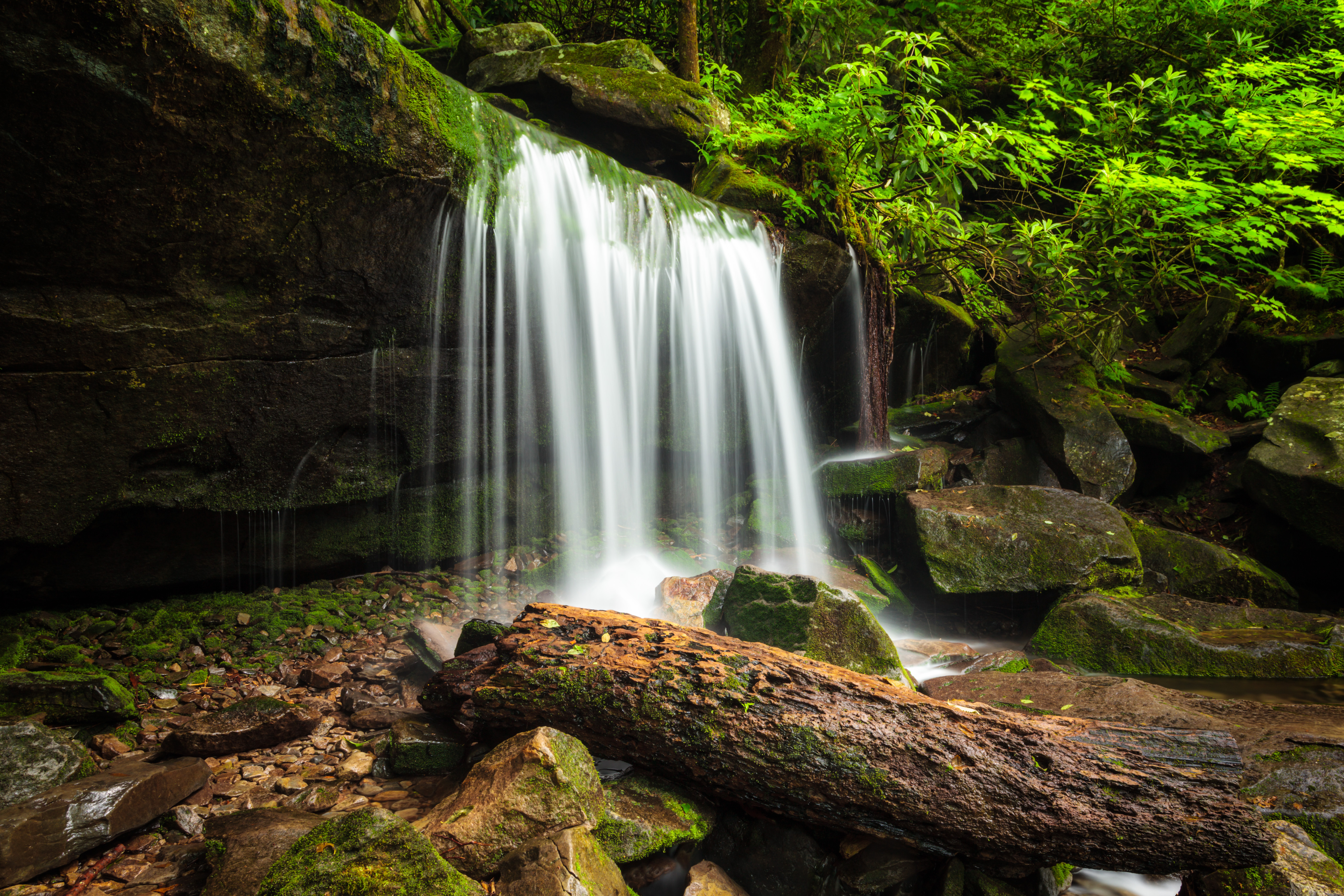 A Winter Waterfall Hike at Laurel Falls
Laurel Falls is not only a favorited winter waterfall hike, but it is also known for being a great hike during every season. Laurel Falls has a great paved trail and is only 2.6 miles to the waterfall back. The waterfall has both an upper and a lower section that is divided by a walkway at the base of the upper falls. This winter waterfall hike is a bit easier than Rainbow Falls, making it an adventure that everyone in the family can be apart of.
Rest Easy After Your Big Adventure at the Falls
After a day filled with adventure and being on your feet, you'll love being able to relax at your Gatlinburg cabin. You and your family will be able to enjoy many amenities in your Gatlinburg cabin like amazing views, hot tubs, cozy couches, and burning fireplaces. Find your perfect Gatlinburg cabin oasis here.