The Best Gatlinburg Eateries To Try During Your Smoky Mountain Vacation
You're planning a Smoky Mountain vacation and you're looking up things to do in Gatlinburg. The results can be overwhelming. Gatlinburg has hundreds of attractions, eateries, places to stay, etc. If you're looking for a Gatlinburg cabin, we have the best variety to choose from! Finding the BEST Gatlinburg eateries can be difficult. We've compiled a list of the best eateries in town for you to try during your Smoky Mountain vacation. Come hungry and you'll leave happy!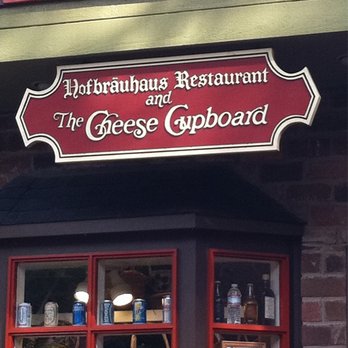 The Pancake Pantry
Hands down, the best pancakes in Gatlinburg. Who doesn't love a hearty stack of pancakes on vacation? The best part? There are so many flavors to choose from! This Gatlinburg favorite is located in the heart of downtown with a cute, cozy atmosphere guests have loved for years! The line can be long on the weekends so make sure to arrive early to ensure a table!
Greenbrier Restaurant
If you're looking for a Gatlinburg original to have a scenic meal, Greenbrier is the place to go. This restaurant is located on the side of the mountains with panoramic views of the Smokies! This log-cabin style restaurant serves a diverse menu of meat, seafood and homestyle cooking. Whether you're taking the family or having a special date, this restaurant is the perfect spot to grab dinner with a view. The hospitality and service is top notch.
Cheese Cupboard & Hofbrauhaus
Authentic German cuisine in Gatlinburg? Yes, you read that correctly! If you want to experience authentic german sandwiches, cheese and meats, you are in the right place. This Gatlinburg favorite is located in the village and is a one of a kind eatery in Gatlinburg, Our advice? Get the Reuben! It may be the best one you've had yet..
Smoky Mountain Brewery
A Tennessee favorite! The Smoky Mountain Brewery is a part of a local chain we love here in Gatlinburg. The brewery serves local beers  and offers burgers, sandwiches, calzones, pizzas, ribs, salads and more. This Gatlinburg favorite will have something for everybody to eat! Our suggestion? The thunder road burger. Hamburger, blue cheese, bacon, spicy sauce.. Need we say more?
Plan your Smoky Mountain vacation today! At Diamond Mountain Rentals we have the best cabin rentals in town!