Cades Cove - Top Trails For Wildlife Viewing In The Great Smoky Mountains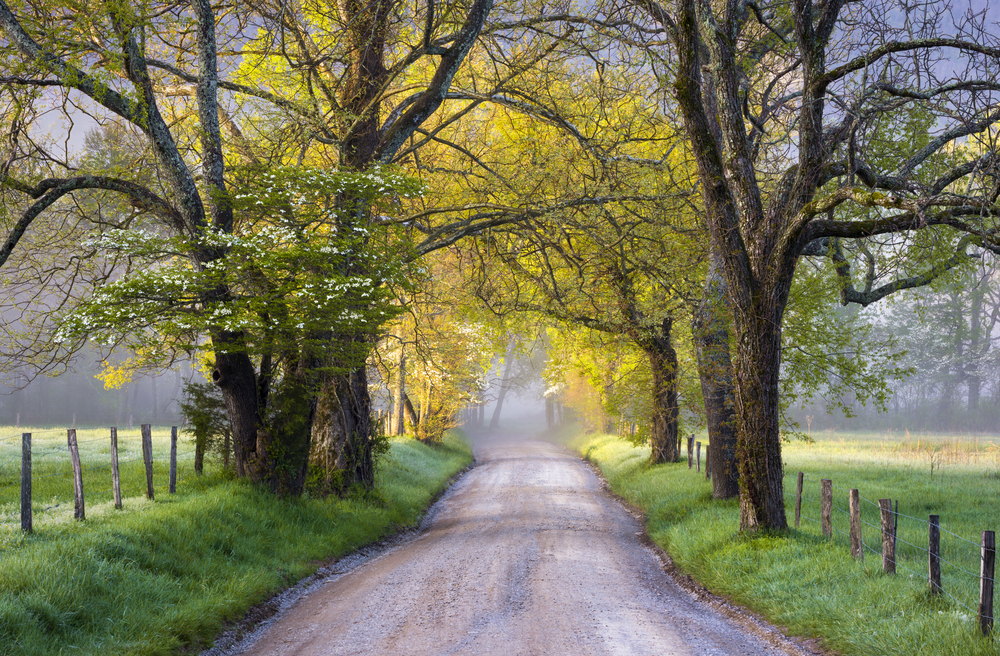 Cades Cove is one of the most popular parks in the Smoky Mountains. One reason is that Cades Cove is one of the best spots for wildlife viewing. Here you can see black bears, whitetail deer, raccoons, turkeys, and many other animals.

Cades Cove is a beautiful valley surrounded by the Smoky Mountains. It is well known for it's wildlife, dense forests, and many trails for hiking and horseback riding.

An 11-mile loop road surrounds the cove, allowing motorists to sightsee at their own pace. Please allow four hours to tour Cades Cove, more if you are going to use the trails.

There are plenty of hiking and horseback riding trails in Cades Cove. From March 10 through December 2, the Cades Cove Riding Stable offers guided trail rides for $30 an hour.

One of the most popular activities at Cades Cove is wildlife viewing. The Roaring Fork Motor Nature Trail is one of the best trails for wildlife viewing. Just driving down this trail at a slow pace will usually yield plenty of bear sightings. The Cades Cove Loop Road is another excellent place to see wildlife. 

Picnicking

Cades Cove has 81 picnic sites that are open year-round. From May 1 to August 31, they are open until 8PM. On other dates, they close at sunset. Please remember that feeding wildlife is illegal because human food is very bad for their health.
Times to Visit

One of the best times to view wildlife is early in the morning, right around sunrise. Another time is late afternoon, right before sunset. This is because most of the animals are active at night. It's also pretty busy around these times as other tourists are there to see wildlife too.

During the winter is another good time to see wildlife as the trees have lost their leaves, making it much easier to see the animals.

Remember, if you're making the animals act differently, then you are too close. These are still wild animals and should be treated as such. Do not feed them and if you want to take pictures, use your zoom lens rather than get too close.

Cades Cove has plenty to offer the wildlife enthusiast. Come visit and enjoy the many trails and activities.