Christmastime in the Smokies; What You Need to Know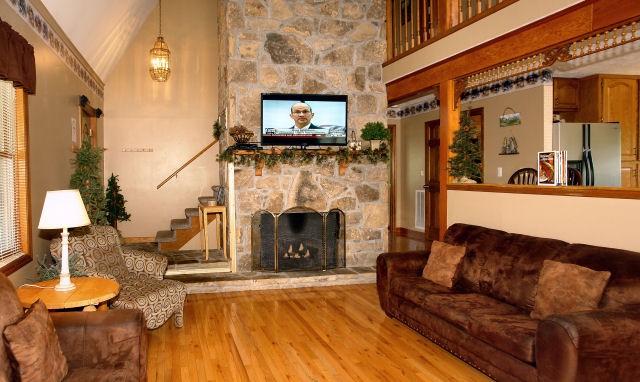 Christmastime in the Smokies is magical. The town shines bright with twinkling lights, holiday carols can be heard from street corners, the shops are filled with bustling holiday shoppers, and the magnificent Smoky Mountains set the backdrop for a memorable holiday season. It's no wonder people travel to Gatlinburg to spend Christmas in the Smokies! But, if you are planning on visiting this holiday season, there are a few things you should know.
Christmas Lights
If you love Christmas lights as much as we do, then you will love celebrating the holidays in Gatlinburg! For over 25 years the towns surrounding the Great Smoky Mountains decorate the parkway with spectacular holiday light displays. There's no better way to experience holiday cheer than when you turn up our favorite holiday song and gaze out the car window at the mesmerizing light show!
Christmas Shopping
Holiday shopping can be stressful. You want to get something special and unique for your loved ones, and that can be hard to find. But, not when you shop in the Smokies. Not only can you find special, memorable gifts - holiday shopping is actually fun! Here in Gatlinburg shopping is always fun, add the holiday spirit and it only gets better and with so many wonderful places to shop in the Smokies you are sure to find the perfect gifts for everyone on your list.
Dollywood
If you want to experience all the magic of the holiday season then you should spend a day at Dollywood! Christmas cheer, holiday shows, and spectacular decorations are sure to fill you with the holiday spirit. Make holiday memories that will last a lifetime with the ones you love when you celebrate at Dollywood in the Smokies.
Christmas Cabin
The best thing about Christmastime in the Smokies? Waking up in a Gatlinburg cabin on Christmas morning! Nothing compares to a cozy cabin with a Smoky Mountain view, a roaring fire in the fireplace, Christmas tunes playing and a pancake breakfast. If there is one thing you should know about Christmastime in the Smokies it's that it is truly the best place to spend the holidays. 
Come enjoy the most wonderful time of the year in the most magical place. Make plans to spend the holidays in a Gatlinburg cabin for the most memorable Christmas yet!