Enjoy a Romantic Valentine's Day in One of Our Gatlinburg Cabin Rentals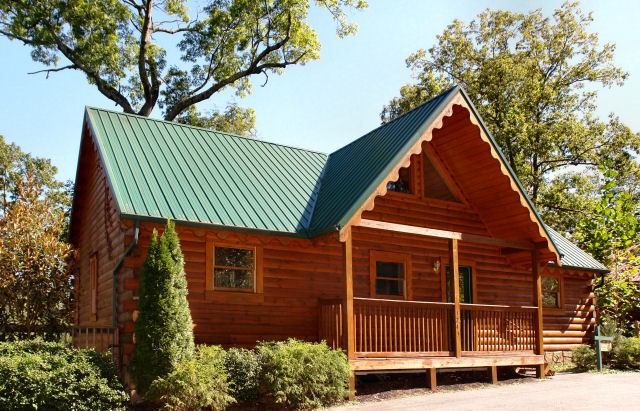 Being surrounded by the winter wonderland of the Smokies is a magical way to spend the most romantic holiday of the year! Enjoy a romantic Valentine's Day in one of our Gatlinburg cabin rentals this year. Start by booking a perfectly cozy cabin for two and then take pleasure in many of the exciting things to see and do in Gatlinburg.
Fine Dining
The Peddler Steakhouse is a great way to begin your evening with a delicious steak dinner paired with a perfectly matched glass of wine. The Peddler is one of many fine dining establishments located in Gatlinburg. With many to choose from to accommodate all tastes, your Valentine's date will be sure to get off to a great start with a delectable dinner.
Great Views
While the mountainous beauty will surround you during your entire trip, soak in these spectacular views of the mountains and downtown from atop the mountain after a ride up on the Gatlinburg Skylift. The picture they take on the way up is a great way to commemorate a wonderful evening together!
Thrilling Adventure
Before heading back to your cabin for the night, enjoy a thrilling ride down the mountain on the Gatlinburg Mountain Coaster. Gliding down the illuminated track at speeds up to 35 miles per hour under the night sky is an exciting way to end a romantic night out in Gatlinburg on Valentine's Day! This attraction is open year round, rain, snow or shine, and while it is a very popular warm weather attractions, it seems to be even more magical this time of year… especially when paired up with someone you love! 
Quality Time
After a magical night exploring Gatlinburg together, there is no better way to end the night than cuddled up together by the fire with a glass of wine or a warm cup of coffee in your cozy cabin for two or by taking a dip in the hot tub together while surrounded by the sights, sounds and smells of nature. Enjoy dessert prepared in your fully equipped kitchen, some friendly competition over a game of pool or just spending time together nestled inside your cabin.
All these things combined will make for your best Valentine's Day yet! We can't think of a better way to spend the holiday than with the one you love in the Smokies while staying in one of our Gatlinburg cabins. So what are you waiting for? Call Diamond Mountain Rentals today, reserve your cabin and plan a lovely trip for two!