Exciting Cabins in Gatlinburg for Adventurers
Come to the Smoky Mountains for exciting adventures, and exciting accommodations! At Diamond Mountain Rentals, we take pride in offering vacationers outstanding cabins in Gatlinburg where they can come for a relaxing vacation and enjoy peaceful surroundings. That doesn't mean that we don't welcome adventurers, though! If you're looking for a great place to unwind after a day of adventuring in the Gatlinburg area, we have just the right accommodations for you. Whether you're coming to the Smoky Mountains for a fun weekend of hiking the trails with your significant other, or bringing the whole gang for an extended stay, we have accommodations that are ideal for just two people, or a full dozen. We'll ensure your comfort throughout your Smoky Mountain getaway, and we can also offer suggestions for things to do during your stay. To get you started, here are some of the most popular activities for adventurers visiting Gatlinburg.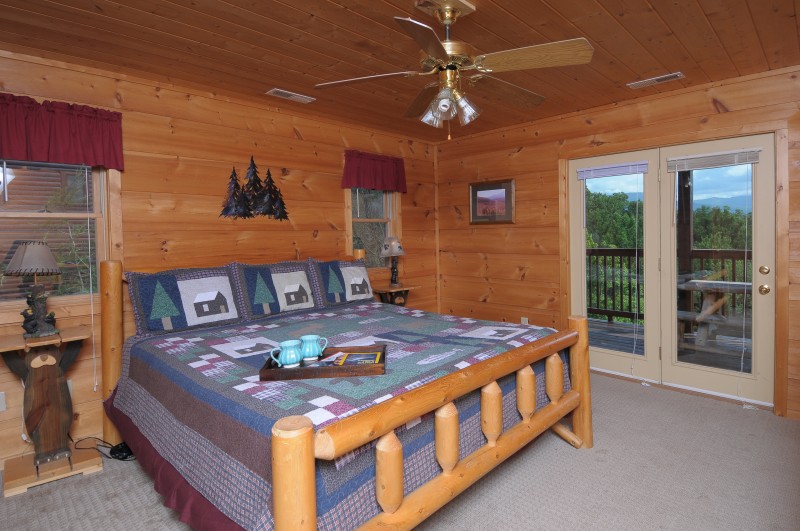 Hiking
If hiking is your passion, then you'll find just what you want in Gatlinburg. There are more than 800 miles of trails that range from beginner level to advanced, including the very popularCataract Falls Trail. This trail is ten minutes from downtown Gatlinburg, and just ¾ of a mile, so it's perfect for families with young kids.
While on your hike, you'll probably also enjoy doing some bird-watching. There are numerous species of birds in the Gatlinburg area, and in fact, when you return to your Gatlinburg cabin after your hike, you'll also be able to sit outside on your deck and observe all kinds of feathered friends.
Fishing
Gatlinburg is also a fisherman's paradise, with hundreds of river, stream and lake spots that offer great fishing. There are also numerous secluded ponds for your enjoyment.
After a day of fishing, return to your Diamond Mountain Rentals Gatlinburg cabin where you can cook up your catch. Then, perhaps enjoy a drink on the deck before a well-earned night's rest so you can be ready for the next day's adventure!
Other Activities
If you enjoy biking, you'll find that most of the trails are bicycle-friendly. One of the most popular isCades Cove Loop, which is situated in Great Smoky Mountains National Park. It's 11 miles of trail that takes you through some of the most beautiful scenery imaginable. Horseback riding is also popular in the area, and you'll find riding stables throughout Gatlinburg.
If you like a bit of extreme adventuring, consider white water rafting. Many of the local rivers will give you a bit of a challenge. And, if you enjoy a winter vacation, come to our Gatlinburg cabins during the off-season for skiing and snowboarding.
Book Early
Our Gatlinburg cabins tend to fill up quickly, even during the off season. We don't want you to end up disappointed, so if you're planning on a Smoky Mountains getaway, it's best to book early.
Let's look at a few of our cabins in Gatlinburg that you may wish to consider booking for your trip:
Diamond Mountain Rentals offers charming and private one bedroom cabins. You'll love the stunning Jacuzzis, hot tubs and romantic touches.

Some of our other beautiful cabins in Gatlinburg are pet-friendly, so if you want to bring your dog along, you can!

And if you're bringing the family or friends along, you'll want to book our 2 bedroom, 3 bedroom, 4 bedroom, or 5+ bedroom cabins!
Wow Diamond Mountain Rentals has your Gatlinburg cabin requirements all set for your trip! Now all you need to do is book one (or more) and get packing!