FALL in Love With the Smokies This Season
Chilly nights, beautiful colors and the Smoky Mountains. You have all the fixings to fall in love with the Smokies this season. We have the best Gatlinburg rentals to choose from during the fall season! From hot tubs, to cozy living rooms, scenic views, convenient locations and privacy, our Gatlinburg cabin rentals are THE place to be this fall.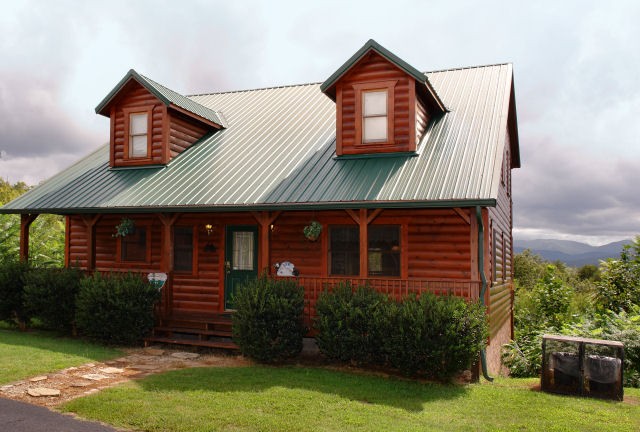 During the fall, Gatlinburg is a very popular place! The area hosts seasonal festivals and activities for visitors to enjoy. The annual OktOberfest celebration is a Gatlinburg fall favorite! Enjoy the food, drink and music of the German culture during Oktoberfest! The festival is held at Ober which is only minutes away from our Gatlinburg cabins! What better way to fall in love with the Smokies than with some authentic German cuisine, a festive biergarten and Oktoberfest musical stylings.
If you want to spend a relaxing vacation in the Smokies, take some time to relax in your Gatlinburg cabins! Sleep in late, make a cup of coffee and relax on your private porch. What could be better than a warm cup of coffee on a chilly morning with a stunning view of the Smoky Mountains?
If you want to immerse yourself in the fall season, hit the trails! Luckily our Gatlinburg cabins are a short drive from the National Park entrance. Fall is a great season to get your hiking fix! The mountains are colorful and beautiful, the temperatures are lower and the summer travel season has subsided. If you decide to hike the trails, dress warmly! It may not feel chilly in Gatlinburg but the mountain air can be multiple degrees lower as you increase elevation.
At Diamond Mountain Rentals, we want you to fall in love with the Smokies (if you haven't already). The area is truly stunning during the fall season and we have no doubt you will enjoy every minute of your mountain getaway. We offer the best cabins in Gatlinburg, close to all the best local attractions. View all of our cabins and choose the best one for your fall getaway!
Book your cabin today! We look forward to seeing you this fall!