Gatlinburg Walking Trails Fit for a Dog - Find Out Where to Bring Your Furry Friend to Hike the Smokies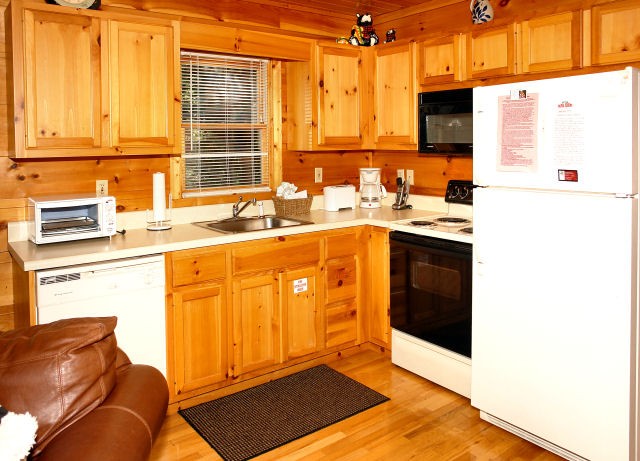 A relationship between a dog and his or her owner is unlike any other! For this reason, we provide a variety of pet friendly Gatlinburg cabins for you to stay in with your furry friend in the Smokies this winter! Pets are like family too and there is no reason to leave them behind when you choose to stay in a cabin provided by Diamond Mountain Rentals. Find a full selection of our spacious pet friendly cabins in Gatlinburg on our website, and find the best one for your next visit to the mountains. 
Call today to book a stay in one of our pet friendly cabins in Gatlinburg such as Above the Mist, Point of View, Southern Comfort or Chasing Moonbeams. Browse our full selection of pet friendly cabins on our website or call us today and all us to guide you to the right cabin for your Smoky Mountain getaway.
As you begin to get out and explore the Smokies during your stay, keep in mind that all but two hiking trails in the Great Smoky Mountain National park are off limits to dogs. Dogs are welcomed at campgrounds, picnic areas and along roadsides as well as the following two walking trails:
Gatlinburg Trail
This 1.9 miles one-way trail from Sugarland Visitor Center welcomes both dogs and bicycles. Soak in beautiful views of the river, which at one point is crossed by a charming pedestrian footbridge, as well as foundations and chimneys of several old home sites that are visible along the trail. This relatively flat hike is fairly moderate and can be enjoyed by dogs and their owners alike. This trail is a great way to get out and explore the stunning Smoky Mountains with your pets!
Oconaluftee River Trail
The second trail to enjoy with your furry friend is the Oconaluftee River Trail, which is a 1.5 miles one-way moderate and fairly flat hike from the Oconaluftee Visitor Center to the outskirts of the city of Cherokee, NC. This beautiful trail offers stunning views of the Oconaluftee River and is frequented by joggers, walkers, and bicyclists.
Come stay in one of our pet friendly cabins in Gatlinburg this winter and enjoy quality time with your furry friend as well as some time relaxing and exploring in the Smokies. Spend some time in the Great Smoky Mountain National Park with your pets on the Gatlinburg Trail or the Oconaluftee River Trail together. Quality time in the Smokies with your best friend is all you need to unwind this time of year!