Go Christmas Shopping With An Old-Time Feel At The Village Shops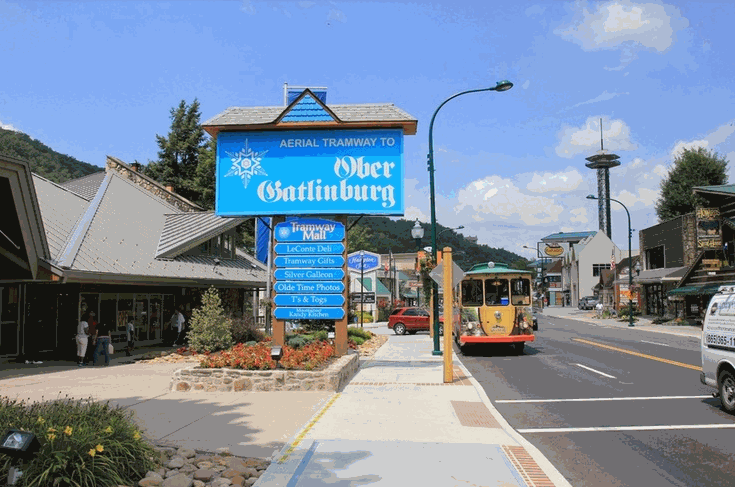 Feel as though you have been transported back in time to a European style village while still nestled in the Smokies. The Village Shops boasts a quaint, old-time feel within this collection of 27 unique boutiques, eateries, galleries and clothiers. Shopping here is one of our favorite things to do in Gatlinburg! This is the perfect place to check items off your Christmas list for those who have made the nice list this year! We have detailed a few of our favorite things offered at The Village Shops.
The Day Hiker
Prepare for your hiking excursions with their selections of hiking staffs, water carriers, hydration systems, daypacks, hats, navigation aids, and other essential items. Their wide variety of items also makes great gifts for those in your life that love the great outdoors!
Coffee & Company
Warm up with a cup of gourmet coffee at Coffee & Company or take this opportunity to shop their full line of handcrafted, authentic espresso drinks, and coffee related gifts and accessories and
The Hofbrauhaus Restaurant & The Cheese Cupboard
Take a break from a long day of shopping in Gatlinburg and enjoy a Famous Super Reuben from The Hofbrauhaus Restaurant. This German inspired pub occupies the floor above the premier cheese shop, The Cheese Cupboard. The Cheese Cupboard serves a variety of domestic and imported cheese, unusual crackers and wonderful chocolates all the way from Germany and Switzerland. This is such a uniquely perfect experience that it might just become one of your favorite things to do in Gatlinburg. 
The Lamplight Gallery
Explore rare religiously themed artwork as well as the magnificent works of master artists in this two-story art gallery. They feature works of art from both established and up and coming artists. Their knowledgeable staff is ready to help you decide on the perfect piece for you. Their affordable pricing allows you to purchase some beautiful artwork for gifts and maybe even a treat for yourself!
The Donut Friar
The Donut Friar has been serving up sweet treats in Gatlinburg since 1969. The aromas of their freshly baked goods will be hard to pass up! Indulge yourself this holiday season with delicious cinnamon bread, donuts or pastries. Pair these perfectly with a home brewed cappuccino, latte or espresso to satisfy your taste buds. Come enjoy for breakfast as early as 5 a.m. or enjoy as an afternoon snack break from shopping in Gatlinburg.